Gwiazdy

»

7 pytań do Anny Samusionek
7 pytań do Anny Samusionek
Czwartek, 11 października 2012 (15:08)
Anna Samusionek wyzwoliła się z toksycznego związku. Dziś wreszcie jest szczęśliwa!
Zdjęcie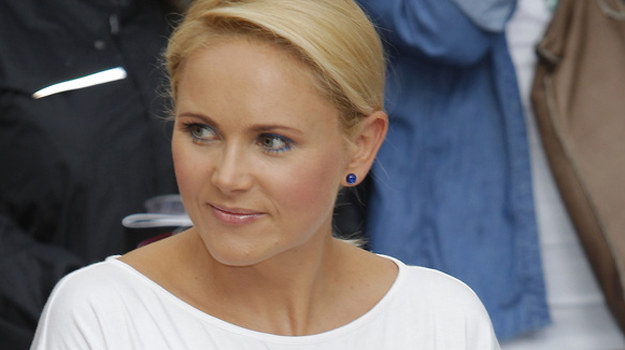 Anna Samusionek
Po wyznaniu Katarzyny Figury przemoc domowa stała się tematem numer 1. Pani wiele lat temu miała odwagę odejść od męża z tego powodu.

- I dobrze zrobiłam! Dziś jestem kobietą świadomą swojej wartości. Wróciłam do intensywniejszej pracy. Osiągnęłam wewnętrzną równowagę i polubiłam siebie.
Wiele kobiet nie ma odwagi odejść od toksycznego partnera ze względu na dzieci...

- Jeżeli w obecności syna, córki sprawca używa przemocy wobec ich matki, dzieci nasiąkają patologicznymi wzorcami i powtarzają je potem w swoim życiu!

Niektórzy mają Pani za złe, że nie ukrywa Pani przeżyć...

- Ciężkie doświadczenia należy przekuć w pozytywne działanie. Nadać im sens. Założyłam fundację "Razem lepiej". Chcę powiedzieć kobietom, że to nie wina ich "złego zachowania". Dla agresywnego człowieka każdy pretekst jest dobry.

Dlaczego kobiety tkwią w takich związkach?

- Sprawca odizolowuje ofiarę od najbliższych. Wpaja jej, że jest głupia, brzydka i bez niego nie poradzi sobie w życiu. W końcu kobieta nie ma siły się bronić... Albo boi się zemsty.

Pani się wyzwoliła, jak dziś wygląda Pani dzień?

- Rano szykuję córkę do szkoły, potem jadę na plan. Jak większość mam robię zakupy,sprzatam,gotuję, odrabiam z córką lekcje.

Jaka jest Pani córka?

- Angelika to dziecko bardzo aktywne, ambitne i ciekawe świata. Spędzamy razem każdą wolną chwilę. Dużo podróżujemy. Ostatnio byłyśmy w Dubaju.

A jak teraz patrzy Pani na mężczyzn?

- Lubię z nimi rozmawiać, spotykać się. Ale na poważny związek nie czuję się jeszcze gotowa. Na razie jestem szczęśliwą mamą-singielką, która pełnymi garściami czerpie z życia.

M. Jungst
Artykuł pochodzi z kategorii:
Gwiazdy

polski i
Tele Tydzień
Ogólnotematyczne
Filmowe
Serialowe
Dla dzieci
Sportowe
Muzyczne
Tematyczne
Dokumentalne
Informacyjne
Regionalne
DVB-T
HD
Ogólnotematyczne
Filmowe
Serialowe
Dla dzieci
Sportowe
Muzyczne
Tematyczne
Dokumentalne
Informacyjne
Regionalne
HD