Gwiazdy

»

Aneta Zając samotnie walczy o zdrowie synów
Aneta Zając samotnie walczy o zdrowie synów
Czwartek, 21 czerwca 2012 (15:33)
Miał być ślub, a są łzy. I kłopoty, których końca nie widać. Aktorka Aneta Zając (30) po rozstaniu ze swoim długoletnim partnerem, Mikołajem Krawczykiem (31), przeżywa teraz trudny czas.
Zdjęcie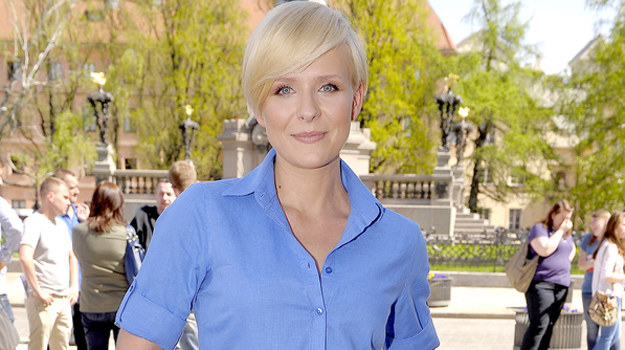 Aneta Zając jest silną kobietą, mimo filigranowej sylwetki. Czy i teraz sobie poradzi?
- Anecie dokucza nie tylko samotność. Ona ma też inny, bardzo poważny problem. Jej dzieci wymagają rehabilitacji - zdradza znajoma aktorki. Okazuje się, że roczne bliźniaki aktorskiej pary, Gerard i Herold, które były wcześniakami, jak to się często zdarza w przypadku ciąży mnogiej, rozwijają się wolniej od rówieśników.

Ich zdrowie nie jest zagrożone, ale chłopcy wymagają specjalnej gimnastyki. Aktorka, która opiekę nad dziećmi musi łączyć z pracą na planie serialu Pierwsza miłość, nie zawsze może sama zabierać maluchy na zajęcia.

I nie może liczyć w tej sprawie na wsparcie ojca chłopców, Mikołaja Krawczyka. - Jej synów na rehabilitację zabiera często mama Anety czyli babcia chłopców. To dlatego Aneta przeprowadziła się niedawno do swoich rodziców, do Warszawy - mówi znajoma aktorki.

Mikołaj Krawczyk dalej mieszka we Wrocławiu, w mieszkaniu, w którym wcześniej żył z Anetą. Teraz jest związany z inną aktorką z Pierwszej miłości, Agnieszką Włodarczyk (31). Zakochali się w sobie kilka miesięcy temu. Dla niej Mikołaj Krawczyk zakończył wiosną swój wieloletni związek z Anetą Zając, a Agnieszka - z Kubą Sićką.

Ale rehabilitacja chłopców to nie jedyny problem, który dzieli ostatnio byłych narzeczonych. Mikołaj chciałby zabrać chłopców na wakacje, na które wybiera się razem z Agnieszką Włodarczyk. Ale Aneta Zając nawet nie chce o tym słyszeć! - Ona rozumie, że ojciec ma prawo spędzać czas z dziećmi, ale jest dla niej zbyt wcześnie, by zgodziła się na kontakty chłopców z nową ukochaną Mikołaja. Przecież chodzi o odpowiedzialność za ich zdrowie! - tłumaczy znajoma Anety Zając. Niestety, wszystko wskazuje na to, że ta sprawa jeszcze długo nie doczeka się szczęśliwego zakończenia...

MP
Artykuł pochodzi z kategorii:
Gwiazdy

polski i
Tele Tydzień
Ogólnotematyczne
Filmowe
Serialowe
Dla dzieci
Sportowe
Muzyczne
Tematyczne
Dokumentalne
Informacyjne
Regionalne
DVB-T
HD
Ogólnotematyczne
Filmowe
Serialowe
Dla dzieci
Sportowe
Muzyczne
Tematyczne
Dokumentalne
Informacyjne
Regionalne
HD