Gwiazdy

»

Co przyniesie Kamińskiej 2013 rok?
Co przyniesie Kamińskiej 2013 rok?
Piątek, 28 grudnia 2012 (09:42)
Julia Kamińska, czyli niezapomniana Ula Cieplak z "BrzydUli", wierzy, że nadchodzący 2013 rok będzie dla niej jako aktorki bardzo szczęśliwy. Na premierę czekają aż 3 filmy z jej udziałem i serial, w którym zagrała obok swojego partnera z "BrzydUli" - Filipa Bobka, czyli Marka Dobrzańskiego.
Zdjęcie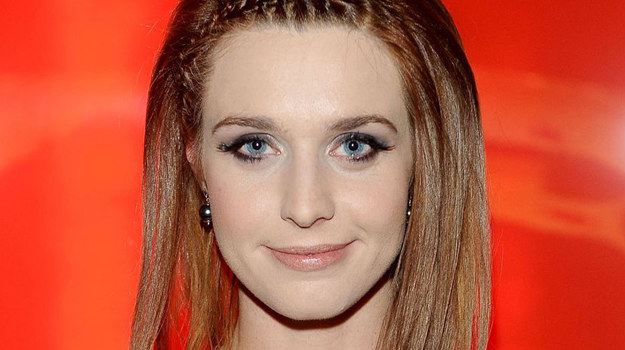 Julia Kamińska
Serial "Danie dnia" z Julią Kamińską i Filipem Bobkiem pojawi się na ekranach nie wcześniej niż jesienią 2013. 
- Tak to jest z niezależnie produkowanymi serialami, że muszą dość długo czekać na emisję! "Danie dnia" powstawało bez wsparcia jakiejkolwiek stacji telewizyjnej. W takich sytuacjach po nakręceniu pilota następuje długi etap czekania na decyzję którejś ze stacji w sprawie emisji. I teraz właśnie trwa ten etap - napisała Julia na swoim blogu.
Aktorka jest jednak pewna, że lada moment zapadną decyzje, które spowodują, że "Danie dnia" wreszcie doczeka się premiery.
- To bardzo dobry, fajnie zrealizowany i dowcipny serial - twierdzi aktorka, dodając, że wydaje się jej, iż "Danie dnia" jest znacznie lepsze od... "BrzydUli"!
Zanim jednak "Danie dnia" pojawi się na antenie, swoje premiery będą miały 3 filmy z udziałem Julii - "Swing", czyli zwariowana komedia o znudzonych sobą parach uciekających przed rutyną w... seks grupowy, "Być jak Kazimierz Deyna", czyli zabawna opowieść o dorastaniu, miłości i życiowych wyborach, i "Heavy Mental", czyli historia o dotkniętym blokadą psychiczną aktorze, który dostaje zaskakującą ofertę zagrania tragikomicznej roli nie na scenie, ale w realnym życiu.
- Wiem, że czeka mnie w 2013 wiele wrażeń i szczęśliwych chwil. To będzie na pewno niezwykły rok! - twierdzi Julia.
Artykuł pochodzi z kategorii:
Gwiazdy
Agencja W. Impact
polski i
Tele Tydzień
Ogólnotematyczne
Filmowe
Serialowe
Dla dzieci
Sportowe
Muzyczne
Tematyczne
Dokumentalne
Informacyjne
Regionalne
DVB-T
HD
Ogólnotematyczne
Filmowe
Serialowe
Dla dzieci
Sportowe
Muzyczne
Tematyczne
Dokumentalne
Informacyjne
Regionalne
HD