Dobro ma słodki smak
Poniedziałek, 21 maja 2012 (09:34)
Edyta Jungowska, czyli Małgorzata Antoniak z "Klanu", i Grażyna Wolszczak, czyli Barbara Jabłońska z "Galerii", miały w weekend okazję spróbować, jak smakuje... dobro. Aktorki wzięły udział w koktajlu charytatywnym "Słodki Smak Dobra" zorganizowanym przez Fundację ORIMARI.
Zdjęcie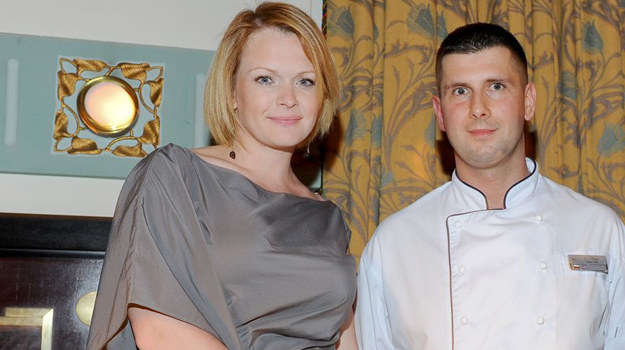 Fundacja ORIMARI od wielu lat zajmuje się pomocą chorym dzieciom. Tym razem zorganizowała koktajl charytatywny, podczas którego odbyła się degustacja słodkości i licytacja rzeźb wykonanych przez znanych artystów. Oprócz Edyty Jungowskiej i Grażyny Wolszczak zaproszenie do wsparcia akcji, z której całkowity dochód przeznaczony został na rzecz Centrum Zdrowia Dziecka, przyjęły też Daria Widawska, czyli Dorota Gawron z "Prawa Agaty", Jolanta Fraszyńska, czyli Roma Barańska z "Licencji na wychowanie", i Olga Bończyk, czyli doktor Edyta Kuszyńska z "Na dobre i na złe".
Organizowane przez Fundację ORIMARI koktajle i kolacje charytatywne to imprezy, na którą zapraszani są wyjątkowi goście - osoby o ogromnej wrażliwości i wyjątkowej hojności. Znane z seriali gwiazdy chętnie wspierają pomysły fundacji i biorą udział w jej akcjach.
- Myślę, że pomaganie innym, a w szczególności pomaganie chorym dzieciom, to obowiązek nas wszystkich. To także wielka przyjemność. Bardzo się cieszę, że mogę przyczynić się do tego, że jakiś dzieciak szybciej wyzdrowieje, bo szpital, w którym leży, dostanie wsparcie finansowe z fundacji - powiedziała podczas koktajlu Edyta Jungowska.
Przybyłe na imprezę aktorki miały możliwość spróbowania wspaniałych i pysznych wyrobów cukierniczych przygotowanych przez najlepszych polskich kucharzy.
- Te ciasta i torty nie tylko pięknie wyglądają, ale też rewelacyjnie smakują - oceniła słodycze Grażyna Wolszczak.
Artykuł pochodzi z kategorii:
Gwiazdy
Agencja W. Impact
polski i
Tele Tydzień
Ogólnotematyczne
Filmowe
Serialowe
Dla dzieci
Sportowe
Muzyczne
Tematyczne
Dokumentalne
Informacyjne
Regionalne
DVB-T
HD
Ogólnotematyczne
Filmowe
Serialowe
Dla dzieci
Sportowe
Muzyczne
Tematyczne
Dokumentalne
Informacyjne
Regionalne
HD