Gwiazdy

»

Kożuchowska obsypuje przyjaciół świątecznymi upominkami
Kożuchowska obsypuje przyjaciół świątecznymi upominkami
Czwartek, 20 grudnia 2012 (14:18)
Małgorzata Kożuchowska, czyli Natalia Boska z "rodzinki.pl", uwielbia obdarowywać najbliższych prezentami. Boże Narodzenie to dla aktorki doskonały pretekst, by obsypać wprost upominkami wszystkich przyjaciół!
Zdjęcie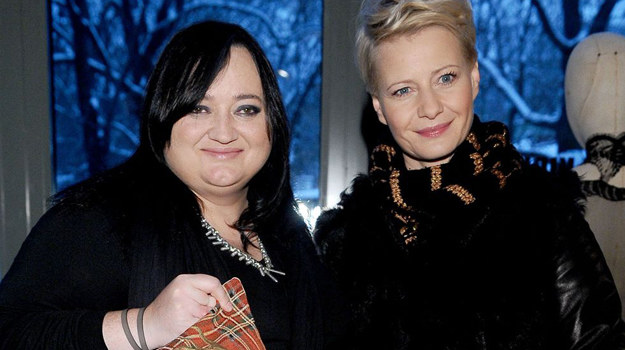 Gosia Baczyńska i Małgorzata Kożuchowska
Boże Narodzenie to dla Małgorzaty Kożuchowskiej wyjątkowe święta. Aktorka, wychowana w domu, w którym zawsze ogromną wagę przywiązywano do tradycji, już na kilka dni przed wigilią rozpoczyna przygotowania do bożonarodzeniowych spotkań z najbliższymi i przyjaciółmi. Choć ma bardzo dużo pracy, bo praktycznie nie schodzi ostatnio z planu 4. serii "rodzinki.pl", stara się dotrzeć z życzeniami i prezentami do wszystkich, których szanuje i lubi.
Niedawno, w dzień, na który wróżbici przepowiadali koniec świata, Małgosia odwiedziła swoją ulubioną kreatorkę mody Gosię Baczyńską. Znają się od dawna, a projektantka nie kryje, że aktorka jest jej muzą i ukochaną gwiazdą. Małgorzata Kożuchowska zjawiła się w atelier przyjaciółki z ogromną poduchą...
- Uwielbiam obdarowywać znajomych prezentami. Zawsze staram się wybierać niebanalne upominki - powiedziała tuż po tym, jak wzruszona Gosia Baczyńska odebrała od niej życzenia i prezent.
Małgosia, o czym niedawno napisała w swoim felietonie w jednym z tygodników, bardzo ubolewa nad tym, że święta Bożego Narodzenia straciły swój dawny urok i czar, skomercjalizowały się i są dziś przede wszystkim powodem do robienia... zakupów.
- Ludzie coraz częściej zapominają, że święta to czas miłości i spokoju, jedyny okres w roku, który można i trzeba w całości poświęcić rodzinie i przyjaciołom - twierdzi aktorka.
Artykuł pochodzi z kategorii:
Gwiazdy
Agencja W. Impact
polski i
Tele Tydzień
Ogólnotematyczne
Filmowe
Serialowe
Dla dzieci
Sportowe
Muzyczne
Tematyczne
Dokumentalne
Informacyjne
Regionalne
DVB-T
HD
Ogólnotematyczne
Filmowe
Serialowe
Dla dzieci
Sportowe
Muzyczne
Tematyczne
Dokumentalne
Informacyjne
Regionalne
HD