Gwiazdy

»

Musiał marzy o... garniturze skrojonym na miarę!
Musiał marzy o... garniturze skrojonym na miarę!
Sobota, 22 grudnia 2012 (16:28)
Maciej Musiał, czyli Tomek Boski z "rodzinki.pl", nie może się już doczekać dnia, kiedy stanie się pełnoletni i będzie mógł swobodnie dysponować pieniędzmi, jakie - odkąd gra w serialach i filmach - wpływają na jego konto...
Zdjęcie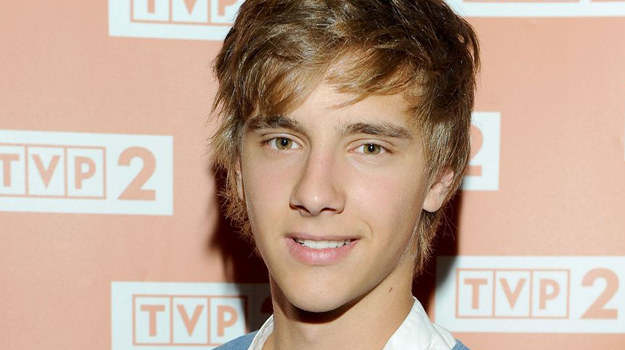 Maciej Musiał
Jeszcze tylko dwa miesiące dzielą Macieja Musiała od dnia, kiedy wreszcie będzie mógł do woli czerpać ze swojego konta bankowego, na które od lat wpływa jego wynagrodzenie za pracę w filmach i serialach. Maciek zamierza jednak bardzo rozsądnie gospodarować zgromadzonymi dotąd pieniędzmi i nie wydawać ich lekką ręką. Nie chce też, gdy skończy 18 lat, rozpoczynać od razu samodzielnego życia i wyprowadzać się od rodziców.
- Rodzina to fajna sprawa. Być może wynajmę na próbę jakieś mieszkanie, żeby po miesiącu wrócić do rodziców - żartował ostatnio w jednym z wywiadów, w którym wyznał też, jaka będzie pierwsza rzecz, którą sprawi sobie, gdy uzyska już dostęp do zarobionych przez siebie pieniędzy. - To będzie garnitur skrojony na miarę - powiedział.
Maciej Musiał bardzo poważnie podchodzi do życia. Ma wiele planów na najbliższą przyszłość i zamierza zrobić wszystko, by udało się mu je zrealizować. Popularność, jaką zyskał odkąd gra w "rodzince.pl", chce wykorzystać m.in. na to, by pomagać innym. Zaangażował się w działalność Wiosek Dziecięcych, wspiera Wielką Orkiestrę Świątecznej Pomocy i kilka innych fundacji charytatywnych, zaprojektował nawet własne bransoletki, dochód ze sprzedaży których zasila konto stowarzyszenia SOS Wioski Dziecięce.
- Popularność jest miła, jeśli dzięki niej można zrobić coś naprawdę dobrego - mówi Maciek.
Serialowy Tomek Boski nie jest jednak zachwycony tym, że popularność odebrała mu... prywatność, którą zaczął doceniać dopiero wtedy, gdy ją utracił.
Artykuł pochodzi z kategorii:
Gwiazdy
Agencja W. Impact
polski i
Tele Tydzień
Ogólnotematyczne
Filmowe
Serialowe
Dla dzieci
Sportowe
Muzyczne
Tematyczne
Dokumentalne
Informacyjne
Regionalne
DVB-T
HD
Ogólnotematyczne
Filmowe
Serialowe
Dla dzieci
Sportowe
Muzyczne
Tematyczne
Dokumentalne
Informacyjne
Regionalne
HD