Gwiazdy

»

Socha spędzi święta z najbliższymi
Socha spędzi święta z najbliższymi
Wtorek, 18 grudnia 2012 (09:59)
Małgorzata Socha, czyli Zuza z "Na Wspólnej", marzyła, by nadchodzące Boże Narodzenie po raz pierwszy spędzić we własnym domu, który buduje razem z mężem od dwóch lat.
Zdjęcie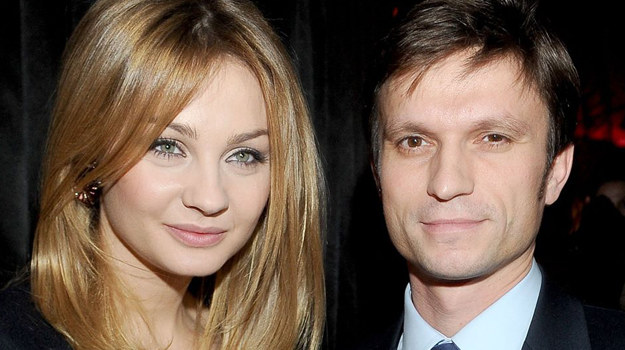 Małgorzata Socha z mężem Krzysztofem
Boże Narodzenie kojarzy się Małgorzacie Sosze z choinką, prezentami i... zaręczynami. Kilka lat temu, właśnie podczas grudniowych świąt, ukochany poprosił aktorkę o rękę i włożył na jej palec piękny pierścionek zaręczynowy. Marzyła wtedy, by po ślubie jak najszybciej móc przygotowywać wieczerzę wigilijną i urządzać święta we własnym domu.
Rok temu Małgosia była niemal pewna, że zdąży z zakończeniem budowy swego pierwszego domu przed kolejnym Bożym Narodzeniem. Niestety, willa, w której miała zamieszkać z mężem Krzysztofem już latem, wciąż nie jest gotowa. Nie znaczy to jednak, że święta aktorki nie będą wesołe i szczęśliwe...
- Boże Narodzenie to wyjątkowy czas, który poświęcam wyłącznie najbliższym. Nie jest najważniejsze, gdzie je spędzimy, bo liczy się tak naprawdę tylko to, że spędzimy je razem - mówi Małgorzata Socha.

Aktorka pamięta, że gdy była dzieckiem, uwielbiała atmosferę przygotowań do świąt, cieszyła się na myśl, że znajdzie pod choinką mnóstwo prezentów, z niecierpliwością czekała na pierwszą wigilijną gwiazdkę. Dziś znacznie większe znaczenie niż Boże Narodzenie mają dla niej święta wielkanocne. - Spór nad wyższością Bożego Narodzenia nad Wielkanocą lub Wielkanocy nad Bożym Narodzeniem chyba nigdy nie zostanie rozstrzygnięty. Mnie wydaje się, że głębszy wymiar mają święta wielkanocne - twierdzi.
Małgosia wie, że jak co roku, mąż przygotował dla niej jakiś piękny prezent. - Nie wiem, co znajdę pod choinką, ale będę się cieszyła nawet z drobiazgu. Najważniejszy prezent od męża już przecież dostałam. Jego miłość... - mówi.
Artykuł pochodzi z kategorii:
Gwiazdy
Agencja W. Impact
polski i
Tele Tydzień
Ogólnotematyczne
Filmowe
Serialowe
Dla dzieci
Sportowe
Muzyczne
Tematyczne
Dokumentalne
Informacyjne
Regionalne
DVB-T
HD
Ogólnotematyczne
Filmowe
Serialowe
Dla dzieci
Sportowe
Muzyczne
Tematyczne
Dokumentalne
Informacyjne
Regionalne
HD