Gwiazdy

»

Topa zagrał chorego na autyzm!
Topa zagrał chorego na autyzm!
Sobota, 14 stycznia 2012 (12:15)
W ostatnim tygodniu głośno było o Bartłomieju Topie. "Naćpany Topa","Bartek Topa pijany w Telewizji" , "Topa wariuje w metrze" - krzyczały nagłówki portali plotkarskich. A jak jest naprawdę?
Zdjęcie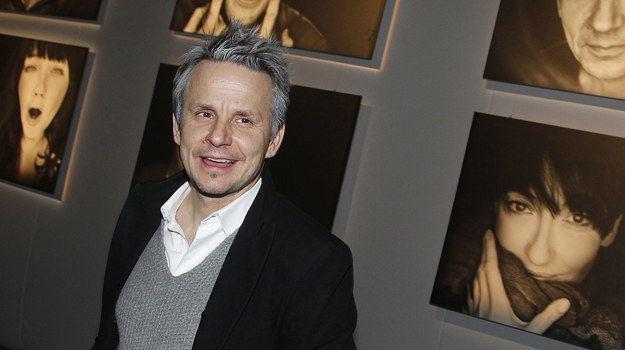 Do Internetu trafiły filmiki, w których Bartek Topa dziwnie się zachowuje. Jadąc metrem, wyglądał na zdezorientowanego, zmieniał miejsca oraz wykonywał nerwowe, niekontrolowane ruchy. Następnie wybiegł z wagonu. Okazało się, że jechał na poranny program "Pytanie na śniadanie". Na wizji zachowywał się równie specyficznie. Machał rękami i bełkotliwie odpowiadał na pytania. Zarzucano mu, że był pod wpływem alkoholu. Ostatnie wideo, które trafiło do sieci, pokazuje aktora w supermarkecie, w którym podobnie się zachowuje. Wszyscy zastanawiali się, o co chodzi? Czy Topa jest pod wpływem narkotyków? A może jest chory?
Bartek Topa wspiera kampanię społeczną
Cała sytuacja wyjaśniła się w sobotnim "Pytaniu na śniadanie". - Odegrałem rolę osoby chorej na autyzm - powiedział aktor. Topa był w pełni trzeźwy i świadomy tego, co robi. Jest to część niekonwencjonalnej kampanii fundacji SYNAPSIS. Wszystko po to, by zwrócić uwagę na to, jak żyje się osobom, które widzą i odbierają świat inaczej.
- Dla mnie to było zadanie aktorskie, a dla wielu ludzi to codzienność, z którą muszą się zmagać - powiedział aktor.
Trzeba przyznać, że Bartek Topa jako znakomity aktor wypadł w tym zadaniu bardzo wiarygodnie. Podoba Wam się taka kontrowersyjna i niecodzienna kampania społeczna?
Artykuł pochodzi z kategorii:
Gwiazdy
polski i
Tele Tydzień
Ogólnotematyczne
Filmowe
Serialowe
Dla dzieci
Sportowe
Muzyczne
Tematyczne
Dokumentalne
Informacyjne
Regionalne
DVB-T
HD
Ogólnotematyczne
Filmowe
Serialowe
Dla dzieci
Sportowe
Muzyczne
Tematyczne
Dokumentalne
Informacyjne
Regionalne
HD