Gwiazdy

»

"Z moją bohaterką łączy mnie otwartość na ludzi"
"Z moją bohaterką łączy mnie otwartość na ludzi"
Czwartek, 19 stycznia 2012 (11:54)
W nowym polskim serialu "Galeria" Magdalena Turczeniewicz gra główną bohaterkę, przebojową Karolinę, która po powrocie ze studiów w Mediolanie marzy o otwarciu sklepu z biżuterią. A jak się pracuje Magdzie na planie produkcji?
Zdjęcie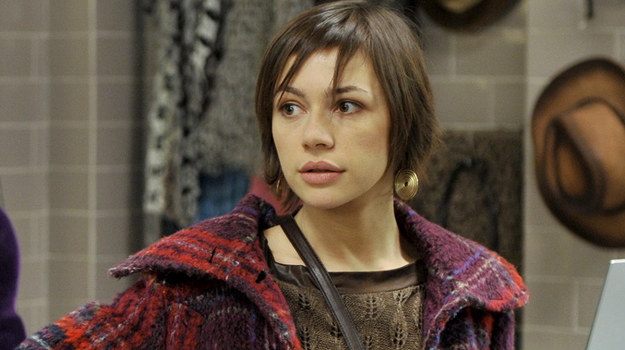 Magdalena Turczeniewicz na planie serialu "Galeria"
Widzowie pamiętają panią z serialu "Egzamin z życia", potem głównie grała pani w teatrze. Co sprawiło, że znów zdecydowała się pani na pracę w telewizji przyjmując rolę w nowym serialu "Galeria"?
– Tęsknota za pracą na planie, ale też rola wydała mi się interesująca.
W "Galerii" wciela się pani w postać przebojowej Karoliny. Czy identyfikuje się pani z bohaterką?
– To, co nas łączy, to na pewno duża otwartość na ludzi i ciekawość świata. Oddaję tej postaci swoją wrażliwość, więc na pewno ma ona w sobie trochę ze mnie, ale na szczęście są też w niej pokłady mi nieznane.
Jak się pani pracuje w... "Galerii"?
– Świetnie. Ekipa bardzo się zgrała i mam nadzieję, że ta energia przełoży się na ekran.
Podobno między pani bohaterką a zawistną córką właściciela galerii, Anitą, którą gra Julia Pietrucha, mocno będzie iskrzyć?
– Taki jest plan scenarzystów. Pojawią się między nami mężczyźni, którzy będą punktem zapalnym naszego konfliktu. Na razie jesteśmy na początku tej historii, ale z każdym odcinkiem napięcie między nami rośnie.
Czy zdradzi pani kilka szczegółów z akcji?
– Galeria to miejsce, w którym przecinają się losy przeróżnych ludzi. Walczących o władzę i pieniądze, pełnych ambicji, zazdrości, tkwiących w skomplikowanych relacjach. Ale są tu też ludzie dobrzy i mądrzy w swej prostocie. Wachlarz poruszanych problemów jest tak szeroki, że każdy znajdzie coś dla siebie. Serdecznie zapraszam do oglądania!
Teresa Różycka
Artykuł pochodzi z kategorii:
Gwiazdy

polski i
Tele Tydzień
Ogólnotematyczne
Filmowe
Serialowe
Dla dzieci
Sportowe
Muzyczne
Tematyczne
Dokumentalne
Informacyjne
Regionalne
DVB-T
HD
Ogólnotematyczne
Filmowe
Serialowe
Dla dzieci
Sportowe
Muzyczne
Tematyczne
Dokumentalne
Informacyjne
Regionalne
HD