Gwiazdy

»

Zielińska Sylwestra spędzi z widzami Dwójki
Zielińska Sylwestra spędzi z widzami Dwójki
Czwartek, 6 grudnia 2012 (09:57)
Katarzyna Zielińska, czyli Marta Walawska z "Barw szczęścia", tegorocznego Sylwestra spędzi w... pracy. Będzie gospodynią wielkiej imprezy, którą we Wrocławiu organizuje telewizyjna Dwójka.
Zdjęcie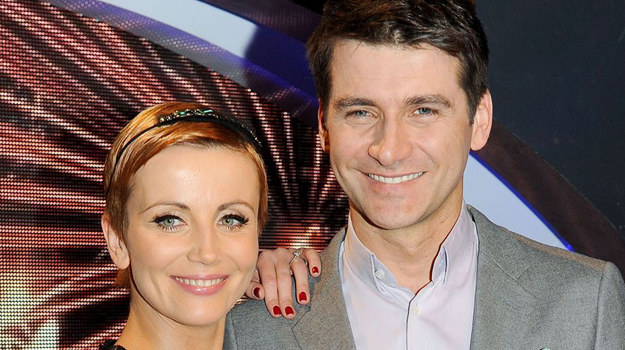 Katarzyna Zielińska i Tomasz Kammel - gospodarze Sylwestrowej imprezy
25 listopada TVP 2 zakończyła emisję popularnego programu "Kocham Cię Polsko!", w którym przez 3 lata jedną z drużyn prowadziła do boju Katarzyna Zielińska. Nie oznacza to jednak, że Dwójka zapomniała o aktorce będącej od kilku sezonów jedną z jej największych gwiazd. Kasia dostała właśnie propozycję zostania gospodynią wielkiej imprezy sylwestrowej "60 przebojów - 60 lat TVP", która odbędzie się w ostatnią noc 2012 roku na wrocławskim Rynku.
- To dla mnie zupełnie nowe wyzwanie, ale myślę, że mając u swojego boku Tomka Kammela, nie muszę się obawiać, czy sobie poradzę - żartowała aktorka podczas konferencji prasowej, podczas której zaprezentowane zostały gwiazdy i program Sylwestra z Dwójką.
Katarzyna Zielińska jest bardzo zadowolona, że będzie miała okazję uczestniczyć w koncercie, w którym wystąpią największe gwiazdy polskiej estrady. - Powitam Nowy Rok w naprawdę doborowym towarzystwie - mówi.
Kasia będzie miała okazję zapowiadać m.in. Marylę Rodowicz, Jerzego Połomskiego, Krzysztofa Krawczyka i zespół Lady Pank.
- To legendy polskiej piosenki, znane i kochane przez wszystkich! Spotkanie z nimi na jednej scenie to dla mnie prawdziwy zaszczyt - twierdzi Katarzyna Zielińska.
W koncercie, na który złoży się 60 największych przebojów ostatnich 60 lat, wystąpią także Kayah, Ireneusz Dudek, Ania Rusowicz, Kuba Badach, Hey, Wojciech Waglewski, Damian Ukeje, Michał Szpak, Mezo oraz grupa Plateau.
Na Sylwestra z Dwójką Katarzyna Zielińska i Tomasz Kammel, gospodarze imprezy, zapraszają na wrocławski Rynek i przed telewizory 31 grudnia już o godzinie 20.05. Zabawa potrwa do godziny 1.30.
Artykuł pochodzi z kategorii:
Gwiazdy
Agencja W. Impact
polski i
Tele Tydzień
Ogólnotematyczne
Filmowe
Serialowe
Dla dzieci
Sportowe
Muzyczne
Tematyczne
Dokumentalne
Informacyjne
Regionalne
DVB-T
HD
Ogólnotematyczne
Filmowe
Serialowe
Dla dzieci
Sportowe
Muzyczne
Tematyczne
Dokumentalne
Informacyjne
Regionalne
HD