Co obiecuje Rubik?
Czwartek, 20 września 2012 (11:16)
W tym odcinku pierwszy i ostatni raz wszystkie drużyny wystąpią razem. Która odpadnie?
Zdjęcie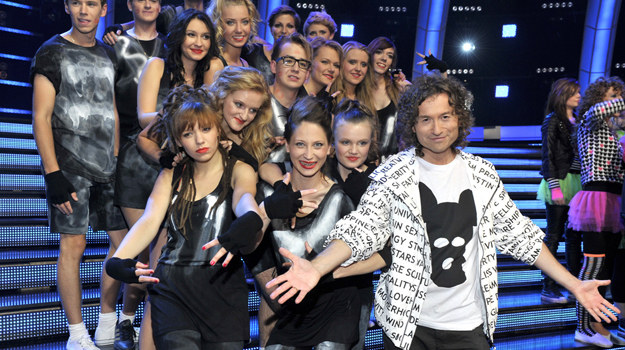 Piotr Rubik i jego drużyna w "Bitwie na głosy"
Jedno jest pewne. W najbliższą sobotę z "Bitwy na głosy" nie zostanie wyeliminowany zespół Ewy Farny, bo w pierwszym odcinku otrzymał najwięcej głosów telewidzów i w ten sposób zapewnił sobie bezpieczeństwo. Piosenkarka była zaskoczona sukcesem, ale szczęśliwa. Słynny kompozytor Piotr Rubik, choć nie ma takiej pewności, jest nastawiony optymistycznie. Przekonuje, że przyjął propozycję udziału w programie, bo jest on wyjątkowy. Jedyny, w którym można bawić się muzyką i pracować z ludźmi. Artysta to zna i lubi, bo tym przecież zajmuje się na co dzień. 
Dlatego na pierwszą prezentację wybrał jeden ze swoich niezwykle popularnych utworów, "Niech mówią, że to nie jest miłość!". Piotr Rubik wysoko ocenia swoich rywali w "Bitwie", ale wierzy, że ludzie z drużyny, którą skompletował, zajdą wysoko. I nawet obiecał im, że po szczęśliwym zakończeniu rywalizacji będą koncertować razem z nim. A pierwsza taka okazja nadarzy się wkrótce - 25 listopada. Trzecia edycja "Bitwy na głosy" podtrzymuje tradycję dwóch pierwszych, że jedną z drużyn prowadzi do walki duet artystów.

W pierwszej byli to Łukasz i Paweł Golcowie, w drugiej Natalia i Paulina Przybysz. Tym razem - Baron i Tomson z grupy Afromental. Ale są i zmiany. Do prowadzących dołączyła Agnieszka Szulim, a do Alicji Węgorzewskiej w jury - Katarzyna Zielińska, Wojciech Jagielski i Tomasz "Titus" Pukacki z Acid Drinkers. Czyj zespół zyska ich największe uznanie?
"Bitwa na głosy" w sobotę, 22 września o godz. 20:10 na antenie TVP 2.

Artykuł pochodzi z kategorii:
Bitwa na głosy

polski i
Tele Tydzień
Ogólnotematyczne
Filmowe
Serialowe
Dla dzieci
Sportowe
Muzyczne
Tematyczne
Dokumentalne
Informacyjne
Regionalne
DVB-T
HD
Ogólnotematyczne
Filmowe
Serialowe
Dla dzieci
Sportowe
Muzyczne
Tematyczne
Dokumentalne
Informacyjne
Regionalne
HD