Już bez "Szansy na sukces"?
Czwartek, 22 marca 2012 (17:51)
Jeden z najstarszych i najpopularniejszych programów muzycznych, prawdopodobnie znika z ramówki TVP 2. Jak poinformowano na oficjalnym profilu "Szansy na sukces" na Facebooku, zrealizowano ostatni odcinek formatu.
Zdjęcie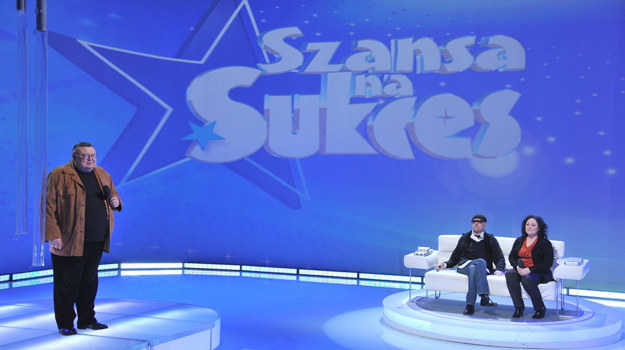 Dla fanów "Szansy na sukces" to prawdziwy szok. W Internecie wyrażają swój sprzeciw przeciwko zakończeniu emisji ich ulubionego programu. Wczoraj twórcy "Szansy..." wydali komunikat, w którym podziękowali widzom za oglądanie i poinformowali, że zaprzestanie produkcji programu nie było ich decyzją: "Informujemy, że z przyczyn niezależnych od autorki programu - Elżbiety Skrętkowskiej, "Szansa na sukces" nagrała dzisiaj ostatni odcinek całego formatu. Tym samym nie odbędzie się tegoroczny Finał w Sali Kongresowej. Przerywamy produkcję przed jubileuszem dwudziestolecia programu, który obchodzilibyśmy jesienią tego roku. Dziękujemy."
Telewizja Polska jednak uspokaja widzów: - Emisja programu jest kontynuowana w ramówce wiosennej. Zgodnie z planem do pierwszego tygodnia czerwca bieżącego roku. Decyzje odnośnie kontynuacji cyklu w ramówce jesiennej zapadną w odpowiednim momencie, o czym poinformujemy media - powiedziała rzeczniczka TVP Joanna Stempień-Rogalińska.
Od 1993 roku gospodarzem "Szansy..." był ceniony dziennikarz, Wojciech Mann. Mann jednak zrezygnował z pracy w programie kilka dni temu. - Prawdą jest, że na pewno zakończyłem prowadzenie tego programu - potwierdził Wojciech Mann jednemu z dzienników. Być może to jest powodem zaprzestania produkcji show.

"Szansa na sukces" jest pierwszym programem typu talent show w Polsce. Pierwsze kroki w programie stawiały takie gwiazdy jak: Justyna Steczkowska, Andrzej Lampert, Dominika Gawęda, Kasia Cerekwicka, Kasia Stankiewicz, Ania Wyszkoni i Ewa Farna.
Tymczasem w najbliższym odcinku, 25 marca, uczestnicy "Szansy na sukces" zmierzą się z repertuarem zmarłego niedawno Bogusława Meca - będą wykonywać zarówno te najbardziej znane utwory z dorobku artysty, jak i piosenki z ostatniego krążka "Recepta na życie" (2005 r.), m.in. "Przyjaciele po to są" czy "Dzikości serca nam brak". Program ten został nagrany 7.03.2012 r. - kilka dni przed śmiercią artysty.

mj


Artykuł pochodzi z kategorii:
Rozrywka
polski i
Tele Tydzień
Ogólnotematyczne
Filmowe
Serialowe
Dla dzieci
Sportowe
Muzyczne
Tematyczne
Dokumentalne
Informacyjne
Regionalne
DVB-T
HD
Ogólnotematyczne
Filmowe
Serialowe
Dla dzieci
Sportowe
Muzyczne
Tematyczne
Dokumentalne
Informacyjne
Regionalne
HD