Męska wiosna w Polsat Play
Czwartek, 22 marca 2012 (07:00)
Telewizja Polsat Play postanowiła zaskoczyć widzów na wiosnę. Na antenie nie zabraknie odważnych programów i mocnych wrażeń.
Zdjęcie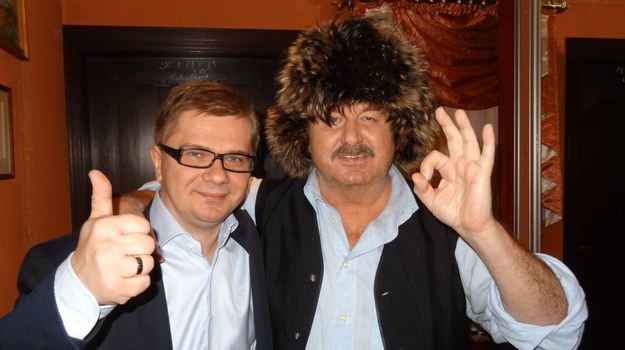 Sylwester Latkowski i Krzysztof Krawczyk w "Granicach kariery"
Sylwester Latkowski wraca do telewizji. Znany autor książek i filmów dokumentalnych, dziennikarz śledczy, zaskoczy widzów niecodziennym wcieleniem. Reżyser postanowił odejść od wspomnianej tematyki i porozmawiać o ... początkach karier znanych ludzi.

W "Granicach kariery", jego rozmówcami są m.in. Krzysztof Rutkowski, Henryk Gołębiewski, Michał Wiśniewski, Krzysztof Krawczyk, sędzia Barbara Piwnik. Dziennikarz z iście śledczym zacięciem, zdziera maskę z każdego gościa. 
Druga nowość w ramówce, to program "Fanatyk - magazyn zapalonego kibica". Grono ekspertów opowie, czym jest dla nich kibicowanie oraz omówi zachowania społeczne kibiców.
Pościgi, włamania, napaści i pobicia to codzienna praca policji. W każdym odcinku "Gliniarzy", zostaną pokazane prawdziwe wydarzenia. Reporterzy będą towarzyszyć prewencyjnym oddziałom policji w czasie patroli, a kamera zarejestruje akcje przeprowadzane przez antyterrorystów. Widzowie poznają historie stróżów prawa i przestępców oraz dowiedzą się, co sprawiło, że weszli w konflikt z prawem. 
Tragiczne upadki na stokach narciarskich, złamania wymagające natychmiastowej interwencji medycznej, odmrożenia.  "W obliczu śmierci - GOPR" to fascynująca seria reportaży o ratownikach Górskiego Ochotniczego Pogotowia Ratunkowego. Każdy odcinek przybliżać będzie kulisy dramatycznych akcji ratunkowych, oraz codziennego życia zawodowego i prywatnego bohaterów. Widzowie zobaczą również, jakim sprzętem dysponują GOPR-owcy. Zostaną pokazane akcje z udziałem śmigłowców, quadów ratowniczych, skuterów śnieżnych i specjalistycznych pojazdów ratowniczych 4x4.
W Polsat Play pojawią się także kontynuacje programów: "Taaaka ryba", "Skazany za", "Autonomia", "Poławiacze" oraz "Kama sutra".
mj
Artykuł pochodzi z kategorii:
Rozrywka
polski i
Tele Tydzień
Ogólnotematyczne
Filmowe
Serialowe
Dla dzieci
Sportowe
Muzyczne
Tematyczne
Dokumentalne
Informacyjne
Regionalne
DVB-T
HD
Ogólnotematyczne
Filmowe
Serialowe
Dla dzieci
Sportowe
Muzyczne
Tematyczne
Dokumentalne
Informacyjne
Regionalne
HD