Seriale

»

Anna Guzik: Gwarę mam we krwi
Anna Guzik: Gwarę mam we krwi
Niedziela, 1 stycznia 2012 (15:51)
Unika noworocznych postanowień, bo nie lubi zwlekać z ich realizacją. - Nie wyznaczam sobie odległych dat, tylko zaczynam od razu - mówi.
Zdjęcie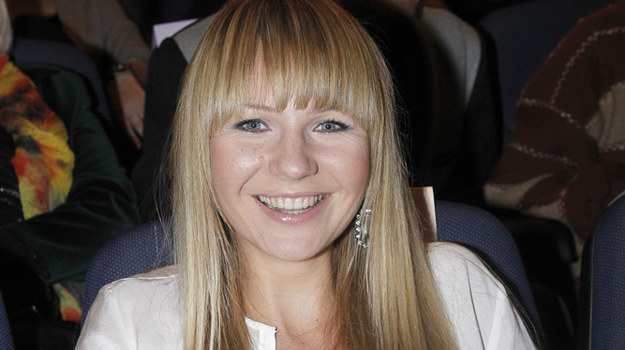 Anna Guzik
W życiu Żanety, którą gra Pani w serialu "Na Wspólnej", wiele się zmieni.
- I daj Boże! Jak dotąd los nie obchodził się z nią najłaskawiej. Dziewczyna ma za sobą nieudane małżeństwo z Grzegorzem (Leszek Lichota - red.) i kilka niefortunnych prób ułożenia sobie życia. Czas, by znalazła miłość i odpowiedniego mężczyznę.
Okaże się nim Wojtek Szulc, instruktor jazdy, któremu Żaneta wpadła w oko.
- Może i wpadła, natomiast on jej od początku "podpadł". Dlatego spogląda na niego niezbyt przychylnie. Ale kto się czubi, ten się lubi. Z czasem ich relacje zaczną się ocieplać. Dziś mogę już zdradzić, że nieźle między nimi zaiskrzy.
Jak się pracuje z Wojciechem Błachem, który gra instruktora?
- Doskonale. Oboje pochodzimy z Katowic. Mamy więc wspólne korzenie i wspólnych znajomych, choć w tamtym, szkolnym czasie nigdy się nie spotkaliśmy. Lubimy sobie "pogadać" na planie.
Biegle mówi Pani gwarą?
- Śląską gwarę mam we krwi. Uwielbiam ją, kojarzy mi się z dzieciństwem, z orkiestrami dętymi, Barbórką i przede wszystkim z domem moich dziadków. Nie posługuję się nią jednak na co dzień.
Ma Pani prawo jazdy, a na planie udaje, że nie umie jeździć. Jak to jest?
- Zabawnie. Śmiejemy się na wspomnienie samych siebie sprzed lat, kiedy to trzymając kurczowo kierownicę, z nosem na szybie wykonywało się nerwowe ruchy. Dzisiaj uwielbiam jeździć samochodem, choć chyba jeszcze bardziej lubię być wożona (śmiech).
Zdaje się, że motoryzacja i sport są Pani bliskie.
- Od dzieciństwa jestem związana ze sportem. Przez wiele lat trenowałam piłkę ręczną. Ostatnio, z okazji 30-lecia wydarzeń w kopalni Wujek, odbył się turniej piłki ręcznej, w którym wzięłam udział razem z moimi koleżankami z drużyny. Zagrałam pierwszy raz po 18 latach!
Rozm. Jolanta Majewska
Artykuł pochodzi z kategorii:
Na Wspólnej

polski i
Tele Tydzień
Ogólnotematyczne
Filmowe
Serialowe
Dla dzieci
Sportowe
Muzyczne
Tematyczne
Dokumentalne
Informacyjne
Regionalne
DVB-T
HD
polski i
Tele Tydzień
Ogólnotematyczne
Filmowe
Serialowe
Dla dzieci
Sportowe
Muzyczne
Tematyczne
Dokumentalne
Informacyjne
Regionalne
HD