Seriale

»

Czy Igor wybierze kochankę?
Czy Igor wybierze kochankę?
Poniedziałek, 7 stycznia 2013 (09:25)
Igor (Kuba Wesołowski) przyzna się Kamilowi (Kazimierz Mazur) do romansu z Mają (Agnieszka Żulewska). Co usłyszy z ust swojego najbliższego przyjaciela?
Zdjęcie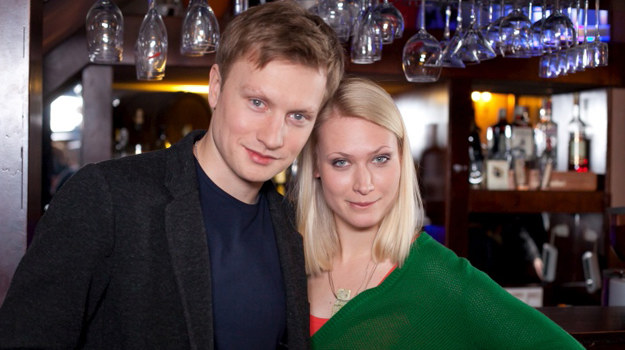 Maja (Agnieszka Żulewska) i Igor (Jakub Wesołowski)
Ujawniamy, że w 1692. odcinku "Na Wspólnej" (emisja w czwartek 10 stycznia) Nowak przejęzyczy się i w towarzystwie przyjaciół zwróci się do swojej partnerki życiowej Magdy (Karolina Nolbrzak) imieniem Mai... Oczywiście dla matki Julki (Lena Jonik) będzie to bardzo przykre i bolesne zdarzenie. Igor przeprosi ją za to i wytłumaczy, że to była zwykła pomyłka spowodowana zmęczeniem i rozkojarzeniem.
W tym samym odcinku dojdzie do szczerej rozmowy między Igorem a Kamilem. Początkowo Nowak wcale nie będzie skory do zwierzeń.
- To moje przejęzyczenie to wcale nie była zwyczajna pomyłka  - przyzna w końcu przy piwie w barze. - Jestem zakochany w Mai i nie wiem, co mam robić. Kamil nawet nie będzie usiłował zrozumieć przyjaciela w tej kwestii.
- Nie waż się skrzywdzić Magdy! - ostrzeże Kamil Nowaka.
Tymczasem Mają da mu jasno do zrozumienia, że sytuacja, w jakiej się znaleźli, nie może trwać w nieskończoność - Igor musi podjąć w końcu jakąś decyzję. Nowak przyzna jej rację. Na razie postanowi zostać u Mai na noc...   
Artykuł pochodzi z kategorii:
Na Wspólnej
Agencja W. Impact
polski i
Tele Tydzień
Ogólnotematyczne
Filmowe
Serialowe
Dla dzieci
Sportowe
Muzyczne
Tematyczne
Dokumentalne
Informacyjne
Regionalne
DVB-T
HD
polski i
Tele Tydzień
Ogólnotematyczne
Filmowe
Serialowe
Dla dzieci
Sportowe
Muzyczne
Tematyczne
Dokumentalne
Informacyjne
Regionalne
HD