Gwiazdy

»

Agata Kulesza leczy się... książkami
Agata Kulesza leczy się... książkami
Poniedziałek, 30 lipca 2012 (12:02)
Agata Kulesza nie wyobraża sobie życia bez książek. Właśnie książki spakowałaby w pierwszej kolejności, gdyby miała wyjechać na bezludną wyspę.
Zdjęcie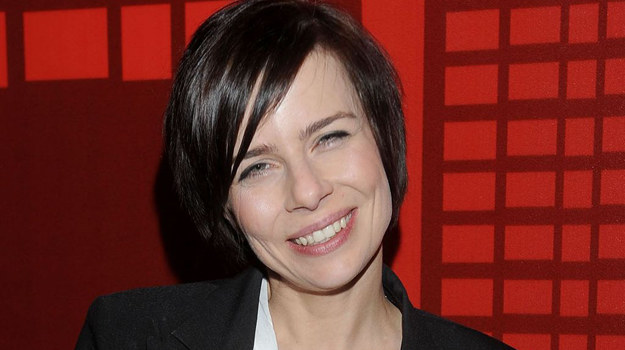 Agata Kulesza
- Czytanie jest dla mnie bardzo ważne, a wręcz lecznicze. Kiedy mam chandrę, tylko książka potrafi mnie z niej wyleczyć. Mam zawsze kilka książek przy łóżku i w zależności od nastroju wybieram jedną. Co wieczór czytam przed snem, choćby malutki fragment - mówi Agata Kulesza.
Aktorka pamięta, że gdy była małą dziewczynką, razem z siostrą często prosiła mamę, by im czytała. Mama zaszczepiła w niej zwyczaj częstego odwiedzania biblioteki i korzystania z jej zbiorów.
- Sama uwielbiała przypominać sobie książki, z którymi się zetknęła w dzieciństwie. Jak tylko wracałyśmy ze szkoły, wyrywała nam tornistry w poszukiwaniu nowych książek, a gdy je znajdowała, czytała je nam  - wspomina Agata.
Agata Kulesza także lubi czytać na głos. Przed wiele lat uczestniczyła w cyklu spotkań "Aktorzy czytają", które odbywały się w warszawskim Teatrze Dramatycznym.
- Bardzo też lubiłam czytać swojej córce, ale odkąd Marianna sama odkryła uroki czytania, już mnie o to nie prosi - mówi aktorka.
Miłość do czytania sprawiła, że Agata bardzo chętnie bierze udział w dubbingowaniu zagranicznych filmów. Namówiła ją do tego nieżyjąca już Joanna Wizmur.
- Wiele się od niej nauczyłam. Wciągnęła mnie do tej pracy i przez długi czas tłumaczyła, na czym tak naprawdę polega dubbing. Wbrew pozorom nie jest to łatwe zajęcie polegające wyłącznie na czytaniu! - twierdzi.
Agata Kulesza nie ma wątpliwości, jakiej odpowiedzi udzielić, gdy ktoś pyta ją, co zabrałaby ze sobą na bezludną wyspę.
- Przede wszystkim wzięłabym ze sobą całą walizkę książek - mówi.


Artykuł pochodzi z kategorii:
Gwiazdy
Agencja W. Impact
polski i
Tele Tydzień
Ogólnotematyczne
Filmowe
Serialowe
Dla dzieci
Sportowe
Muzyczne
Tematyczne
Dokumentalne
Informacyjne
Regionalne
DVB-T
HD
polski i
Tele Tydzień
Ogólnotematyczne
Filmowe
Serialowe
Dla dzieci
Sportowe
Muzyczne
Tematyczne
Dokumentalne
Informacyjne
Regionalne
HD