Gwiazdy

»

Braunek: Medytacja wyostrza zmysły!
Braunek: Medytacja wyostrza zmysły!
Piątek, 29 czerwca 2012 (09:48)
Małgorzata Braunek, czyli Basia z "Życia nad rozlewiskiem", jest jedną z niewielu w Polsce gwiazd przyznających się otwarcie do praktykowania... buddyzmu i do codziennych medytacji.
Zdjęcie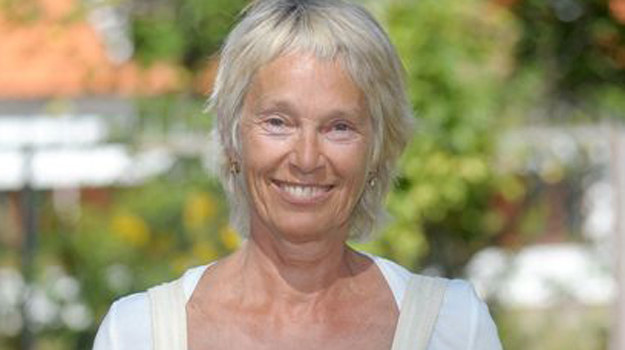 Małgorzata Braunek
- Buddyzm to ścieżka rozwoju oparta na treningu umysłu i przekroczeniu swojego ograniczonego ego, w którym tkwimy niczym w więzieniu - opowiada Małgorzata Braunek.
Aktorka zaczęła praktykować zen, gdy miała 29 lat. Od tamtej pory wiele czasu poświęca na codzienną medytację, która stała się dla niej - jak sama mówi - powietrzem, bez którego nie może żyć.
- Zaczynam od odliczania oddechów. Oddech jest pomostem między nami a światem zewnętrznym. Medytuje się w pozycji półlotosu, bez ruchu. Plecy muszą być wyprostowane, a głowa niczym nie podparta. Pomału wyciszam umysł. Wkrótce staje się on zupełnie pusty, oczyszczony. I to jest właśnie medytacja - stan, w którym wyostrzają się zmysły - tłumaczy Małgorzata Braunek.
Na półce w domu aktorki obok kilkunastu wydań chińskiej przepowiedni "I-Cing" stoi jej ulubiona lektura - "Siddhartha" Hermanna Hesse - opowieść o Buddzie i prostym człowieku żyjącym w całkowitej symbiozie z naturą.
Małgorzata Braunek także stara się żyć w zgodzie z naturą. Przed laty zamieniła swą luksusową willę na nieduży dom pełen dziś wiklinowych mebli, posążków Buddy, muszli, kamieni i egzotycznych instrumentów przywiezionych z podróży na Wschód. Wyprawy w najodleglejsze zakątki ziemi - do Nepalu, Lhasy, Indii, Tybetu - stały się wielką pasją aktorki. Małgorzata Braunek najmilej wspomina podróż, w czasie której osobiście poznała Dalajlamę.
- Zawsze jestem wzruszona, gdy mówię o Dalajlamie. On żyje dla innych, jest swoim sercem i umysłem nastawiony na drugiego człowieka. Osiągnął niespotykaną harmonię wewnętrzną, spokój, o jakim ja mogłabym tylko marzyć - mówi serialowa Basia z "Życia nad rozlewiskiem".
Artykuł pochodzi z kategorii:
Gwiazdy
Agencja W. Impact
polski i
Tele Tydzień
Ogólnotematyczne
Filmowe
Serialowe
Dla dzieci
Sportowe
Muzyczne
Tematyczne
Dokumentalne
Informacyjne
Regionalne
DVB-T
HD
polski i
Tele Tydzień
Ogólnotematyczne
Filmowe
Serialowe
Dla dzieci
Sportowe
Muzyczne
Tematyczne
Dokumentalne
Informacyjne
Regionalne
HD