Gwiazdy

»

Cielecka zostaje w "Hotelu 52"
Cielecka zostaje w "Hotelu 52"
Poniedziałek, 4 czerwca 2012 (15:43)
Jak już wiadomo, to "Hotel 52" jest serialem, który będzie miał kontynuację w Polsacie. Okazuje się, że również Magdalena Cielecka - wbrew krążącym wcześniej plotkom - zagra w kolejnej serii.
Zdjęcie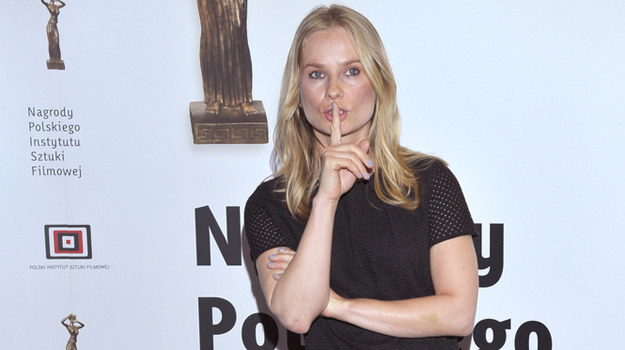 Magdalena Cielecka jednak zagra w kolejnym sezonie "Hotelu 52"
Magdalena Cielecka pod koniec ubiegłego sezonu zagroziła, że jeśli nie dostanie podwyżki, odchodzi z "Hotelu 52". Produkcja nie przyjęła się jej żądaniami, bo było prawie pewnie, że serial nie będzie miał kontynuacji.

Jak się okazuje, "Hotel 52" jednak powstaje, a zdjęcia rozpoczną się pod koniec czerwca. W scenariuszu przewidziana jest też postać Iwony Szwed, którą gra Magdalena Cielecka. Aktorka podczas całego sezonu pojawia się na ekranie tylko kilka razy, a wynagrodzenie za dzień zdjęciowy pozostanie bez zmian.

Jak widać producenci nie zamierzają pozwolić się szantażować i dotkliwie karzą aktorki, które się na to odważą. Wcześniej odczuła to Magdalena Schejbal, a kto będzie następny po Cieleckiej?
Artykuł pochodzi z kategorii:
Gwiazdy
polski i
Tele Tydzień
Ogólnotematyczne
Filmowe
Serialowe
Dla dzieci
Sportowe
Muzyczne
Tematyczne
Dokumentalne
Informacyjne
Regionalne
DVB-T
HD
polski i
Tele Tydzień
Ogólnotematyczne
Filmowe
Serialowe
Dla dzieci
Sportowe
Muzyczne
Tematyczne
Dokumentalne
Informacyjne
Regionalne
HD