Gwiazdy

»

Co łączy Dygant i Lesienia?
Co łączy Dygant i Lesienia?
Piątek, 23 listopada 2012 (09:23)
23 listopada to dzień bardzo ważny dla Michała Lesienia, czyli Janusza z "Klanu", i Agnieszki Dygant, czyli Agaty Przybysz z "Prawa Agaty". Właśnie tego dnia, dokładnie 15 lat temu, oboje po raz pierwszy wystąpili na profesjonalnej scenie.
Zdjęcie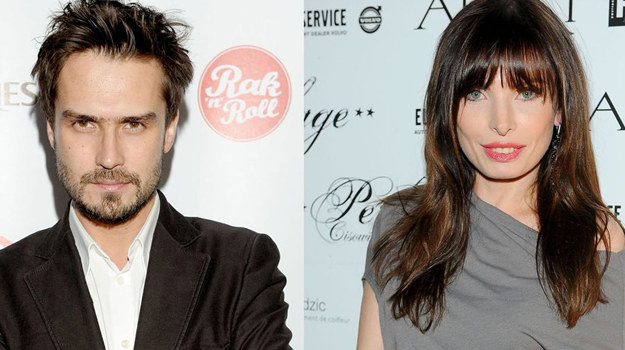 Michał Lesień, Agnieszka Dygant
Michał Lesień i Agnieszka Dygant studiowali razem na Wydziale Aktorskim Państwowej Wyższej Szkoły Filmowej Teatralnej i Telewizyjnej w Łodzi. Kilka miesięcy przed ukończeniem studiów oboje zostali zaproszeni do udziału w sztuce "Letnicy" Maksyma Gorkiego, którą w łódzkim Teatrze Powszechnym reżyserował Jacek Orłowski. Michał dostał rolę Własa, Agnieszce powierzono rolę Julii. Młodziutcy wtedy aktorzy z ogromnym zaangażowaniem przygotowywali się do swojego debiutu na profesjonalnej scenie.
23 listopada 1997 roku, dokładnie 15 lat temu, po raz pierwszy mieli okazję zaprezentować swoje umiejętności przed publicznością. Oboje wspominają, że było to dla nich bardzo stresujące przeżycie, ale dali z siebie wszystko, by nie zawieść oczekiwań reżysera i przede wszystkim widzów.
Po ukończeniu studiów drogi zawodowe Agnieszki i Michała rozeszły się. Ona związała się z warszawskim Teatrem Powszechnym, on wyjechał do Wrocławia, gdzie znalazł pracę w Teatrze Współczesnym.
Ciekawostką jest, że w "Letnikach" debiutował też jako aktor Marcin Władyniak, którego z pewnością wszyscy pamiętają jako Konrada Bartczaka z "Na Wspólnej", a który był wówczas... mężem Agnieszki Dygant.
Michał i Agnieszka ponownie spotkali się w pracy dopiero 10 lat po wspólnym debiucie. Zagrali razem w jednym z odcinków serialu "Niania". Michał wystąpił też gościnnie w "Na dobre i na złe", w którym Agnieszka wcielała się w Mariolę, ale akurat w odcinku 303., w którym zagrał, postać Mariolki się nie pojawiła.
Dziś oboje świętują 15. rocznicę swojego debiutu.
Artykuł pochodzi z kategorii:
Gwiazdy
Agencja W. Impact
polski i
Tele Tydzień
Ogólnotematyczne
Filmowe
Serialowe
Dla dzieci
Sportowe
Muzyczne
Tematyczne
Dokumentalne
Informacyjne
Regionalne
DVB-T
HD
polski i
Tele Tydzień
Ogólnotematyczne
Filmowe
Serialowe
Dla dzieci
Sportowe
Muzyczne
Tematyczne
Dokumentalne
Informacyjne
Regionalne
HD