Co powie na to tata?
Piątek, 23 grudnia 2011 (09:47)
W tym roku Małgorzata Kożuchowska zaprosi rodziców na święta do swojego nowego domu. Czy czeka ją poważna rozmowa z tatą?
Zdjęcie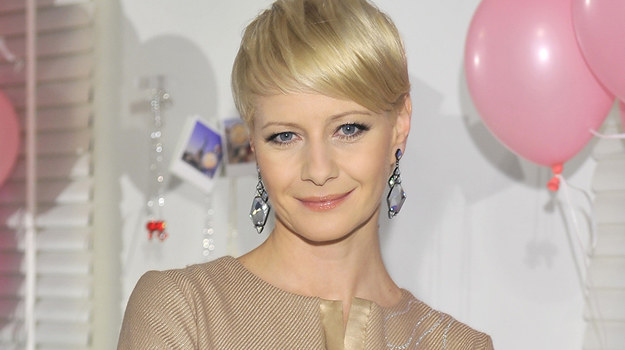 Małgorzata Kożuchowska
To był jeden z najbardziej zaskakujących newsów grudnia: Kuba Wojewódzki (48) zażyczył sobie, żeby czwartym, dodatkowym jurorem programu "X-Factor" została... Małgorzata Kożuchowska (40). Choć menadżerka Małgosi oficjalnie zaprzeczyła, że gwiazda prowadzi rozmowy w tej sprawie, to z nieoficjalnych źródeł wiemy, że TVN marzy, by aktorka zasiadła w fotelu jurora tego show. Pytanie jednak, czy Małgosia się na to zdecyduje.
Już dwa razy wystąpiła w programie telewizyjnym Wojewódzkiego i nie ma najlepszych wspomnień. Kuba zapowiadał ją, intonując jak ksiądz, kpił z pielgrzymek, na które Małgosia chodziła jako nastolatka. Jej mamę, a potem ją samą nazwał "Matką Boską Kożuchowską". Wiadomo, że Gosia jest bardzo religijną osobą i nie lubi takich żartów. Dlatego, mimo nowych zaproszeń, nie chciała ponownie u Kuby wystąpić.
Nie poprze udziału w "X-Factor" tata aktorki Leszek Kożuchowski. Od lat związany jest z Radiem Maryja, gdzie prowadzi audycję ekologiczną. A wiadomo, że dla rozgłośni ojca Rydzyka TVN jest synonimem zła, a Kuba - nihilistą. Rodzinę Małgosi oburzyły ekscesy Wojewódzkiego - naśmiewanie się z katastrofy smoleńskiej, a szczególnie radiowa audycja "Żywy krzyż", w której z Michałem Figurskim szydził z najświętszego dla nich symbolu. Tata Gosi obawia się, że w "X-Factor" Kuba wykorzysta obecność jego córki do błazeńskich ataków na religię i będzie z Małgosi kpił, tak jak to robił z Mają Sablewską. - Pan Leszek wolałby, żeby Małgorzata nadal była związana z telewizją publiczną - mówi znajomy Kożuchowskich.
Tata przejmuje się wizerunkiem córki. - W coś ty się ubrała? - zapytał przez telefon córkę tuż po gali Telekamer, na której wystąpiła w supermini. Podobnie zareagował kilka lat temu po emisji odcinka serialu "Przeprowadzki", w którym Kożuchowska grała kurtyzanę i miała rozbieraną scenę. - Teraz na pasterkę będziemy musieli iść do innego kościoła - powiedział pół żartem. - Gosia liczy się ze zdaniem ojca i w sprawie "X-Factor" go posłucha - uważa znajomy.
A. B.
Artykuł pochodzi z kategorii:
Gwiazdy

polski i
Tele Tydzień
Ogólnotematyczne
Filmowe
Serialowe
Dla dzieci
Sportowe
Muzyczne
Tematyczne
Dokumentalne
Informacyjne
Regionalne
DVB-T
HD
polski i
Tele Tydzień
Ogólnotematyczne
Filmowe
Serialowe
Dla dzieci
Sportowe
Muzyczne
Tematyczne
Dokumentalne
Informacyjne
Regionalne
HD