Gwiazdy

»

Czas na spowiedź Grzegorza Miecugowa
Czas na spowiedź Grzegorza Miecugowa
Środa, 25 lipca 2012 (14:39)
To był najtrudniejszy rok w życiu dziennikarza TVN. 360 dni zmagania się z chorobą nowotworową, która niszczyła jego organizm. Teraz może odetchnąć z ulgą, bo wyniki badań nie pozostawiają wątpliwości, że pokonał raka płuc.
Zdjęcie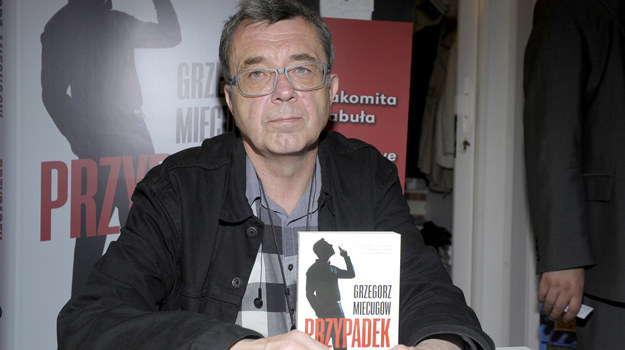 Grzegorz Miecugow
- Jest OK. Coś tam jeszcze siedzi, ale jest dobrze. Będę zdrowy - wyznał Grzegorz Miecugow.

Kiedy w lipcu zeszłego roku usłyszał mrożącą krew w żyłach diagnozę, w pierwszej chwili pomyślał, że to koniec.
- Poczułem wyraźnie, że moje dni są policzone. Nie w tysiącach, ale w dziesiątkach, setkach - opowiadał.

Na szczęście szybko otrząsnął się z destrukcyjnych myśli. Natychmiast poddał się leczeniu. Jednak żadna terapia w nowotworze płuc nie przyniosłaby efektu, gdyby nie rzucił papierosów, których palił ponad 40 sztuk dziennie przez 33 lata. Udało mu się to z dnia na dzień. Może dlatego, że to nie pierwszy nałóg, z którym przyszło mu walczyć?

Z pociągu... prosto do kasyna
Kiedyś miał poważny problem z uzależnieniem od hazardu.
- Poker, Black Jack... Wsiąkałem w to - opowiadał. - Grałem już tak, że zaczynałem oszukiwać otoczenie - zdradził.
Kiedyś wracał z Krakowa do Warszawy i z pociągu poszedł prosto do kasyna.
- Bliskim skłamałem, że jestem jeszcze w trasie, bo przejechaliśmy człowieka i trzeba czekać na prokuratora - przyznał.
W parze z hazardem szedł alkohol, rozpadała się więź z rodziną. - Któregoś dnia powiedziałem: "basta! koniec!".

Od dziesięciu lat nie przestąpił progu kasyna, a od roku nie zapalił ani jednego papierosa. Dziś czuje się silny i swą siłą chce zarazić innych. Jak udało się dowiedzieć "Na żywo", wydawnictwo Czerwone i Czarne wkrótce opublikuje książkę, w której dziennikarz opisał swą walkę z chorobą i nałogami. Walkę o życie...

D.D.
Artykuł pochodzi z kategorii:
Gwiazdy

polski i
Tele Tydzień
Ogólnotematyczne
Filmowe
Serialowe
Dla dzieci
Sportowe
Muzyczne
Tematyczne
Dokumentalne
Informacyjne
Regionalne
DVB-T
HD
polski i
Tele Tydzień
Ogólnotematyczne
Filmowe
Serialowe
Dla dzieci
Sportowe
Muzyczne
Tematyczne
Dokumentalne
Informacyjne
Regionalne
HD