Gwiazdy

»

Dereszowska w doborowym towarzystwie
Dereszowska w doborowym towarzystwie
Piątek, 27 lipca 2012 (08:08)
Anna Dereszowska przygotowuje się do premiery sztuki "Rzeź", którą zamierza wystawić po wakacjach Teatr 6. Piętro. Ania wystąpi w niej u boku dawno niewidzianego na teatralnej scenie Cezarego Pazury.
Zdjęcie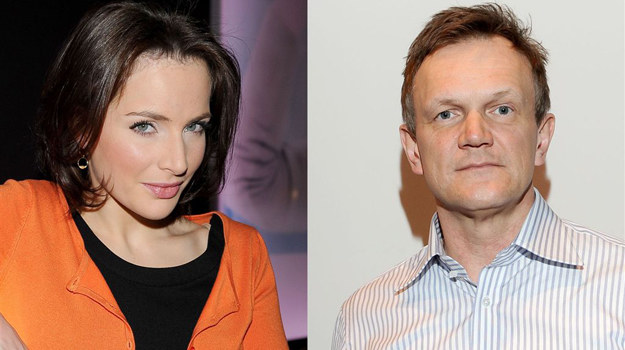 Anna Dereszowska zagra u boku Cezarego Pazury
"Rzeź" ("God of Carnage") to jeden z największych teatralnych hitów światowych ostatnich lat. Po premierze na nowojorskim Broadwayu, gdzie sztuka Yasminy Rezy grana była co wieczór przy pełnej widowni przez półtora roku, sięgnęły po nią najlepsze teatry na całym świecie, a Roman Polański nakręcił na jej podstawie swój ostatni film z Jodie Foster i Kate Winslet w rolach głównych.
Jesienią swoją wersję "Rzezi" zamierza pokazać widzom kierowany przez Michała Żebrowskiego i Eugeniusza Korina warszawski Teatr 6. Piętro, w którym trwają już próby do spektaklu i przygotowania do premiery. Anna Dereszowska zagra w "Rzezi" w doborowym towarzystwie! Obok niej w sztuce zobaczymy Jolantę Fraszyńską, czyli Romę Barańską z "Licencji na wychowanie", Michała Żebrowskiego, czyli profesora Falkowicza z "Na dobre i na złe", oraz Cezarego Pazurę.
"Rzeź" (znana też pod tytułem "Bóg mordu") to historia spotkania dwóch nowojorskich par, których dzieci wdały się w szkolną bójkę. Zdawać by się mogło, że ludzie na poziomie łatwo i z klasą rozwiążą problemy swoich pociech i dojdą do porozumienia, ale ich rozmowa bardzo szybko staje się emocjonującym pojedynkiem, w czasie którego na jaw wychodzą głęboko skrywane tajemnice obu par.
Swoją wersję "Rzezi" Yasminy Rezy prezentuje już od kilku miesięcy stołeczny Teatr Ateneum. Jesienią sztuka wejdzie na afisz Teatru 6. Piętro. Podobno widzowie już teraz zapisują się w kolejce po bilety, by zobaczyć Dereszowską, Fraszyńską, Żebrowskiego i Pazurę...


Artykuł pochodzi z kategorii:
Gwiazdy
Agencja W. Impact
polski i
Tele Tydzień
Ogólnotematyczne
Filmowe
Serialowe
Dla dzieci
Sportowe
Muzyczne
Tematyczne
Dokumentalne
Informacyjne
Regionalne
DVB-T
HD
polski i
Tele Tydzień
Ogólnotematyczne
Filmowe
Serialowe
Dla dzieci
Sportowe
Muzyczne
Tematyczne
Dokumentalne
Informacyjne
Regionalne
HD