Gwiazdy

»

Englert: Każdy popełnia błędy
Englert: Każdy popełnia błędy
Piątek, 29 czerwca 2012 (09:26)
Jan Englert, czyli Michał Drzewiecki z "Przepisu na życie", często mówi, że jest bardzo zadowolony z tego, co osiągnął. Czy gdyby mógł, zmieniłby coś w swoim życiu?
Zdjęcie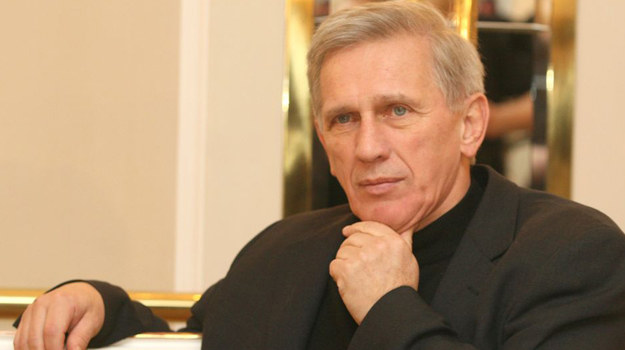 Jan Englert
- Przychodzi taki moment w życiu każdego człowieka, w którym podsumowuje się swoje dotychczasowe dokonania. Najczęściej jest to połączone z chęcią jakiejś zmiany mającej być sposobem na przedłużenie młodości. Co ja bym zmienił w swoim życiu? Uważam, że nie ma powrotu do przeszłości. Każdy z nas popełnił wiele błędów i gdybyśmy mogli cofnąć czas, nasze życie wyglądałoby zupełnie inaczej, więc pewnie też coś bym zmienił - mówi Jan Englert.
Jan Englert twierdzi jednak, że błędy z przeszłości, które popełnił i których żałuje, to jego prywatna sprawa i nie chce publicznie się z nich spowiadać.
- Szczere, najczęściej szczere tylko z nazwy, wyznania publiczne są często formą oszustwa, kokieterią, która służy do budowania własnego wizerunku, nie mającego najczęściej nic wspólnego z prawdą - twierdzi aktor, dodając, że to samo dotyczy... marzeń.
- Marzenia również głęboko chowam, nawet przed samym sobą. Nie nazywam swoich tęsknot, bo musiałbym się wtedy z nimi uporać, a nie chcę tego. Nieosiągalne marzenia sprawiają, że żaden sukces nie cieszy mnie za bardzo, ale też powodują, że ze spokojem przyjmuję wszystkie porażki - mówi.
Artykuł pochodzi z kategorii:
Gwiazdy
Agencja W. Impact
polski i
Tele Tydzień
Ogólnotematyczne
Filmowe
Serialowe
Dla dzieci
Sportowe
Muzyczne
Tematyczne
Dokumentalne
Informacyjne
Regionalne
DVB-T
HD
polski i
Tele Tydzień
Ogólnotematyczne
Filmowe
Serialowe
Dla dzieci
Sportowe
Muzyczne
Tematyczne
Dokumentalne
Informacyjne
Regionalne
HD