Gwiazdy

»

Herbuś i Treliński rozstali się!
Herbuś i Treliński rozstali się!
Wtorek, 2 października 2012 (09:12)
Edyta Herbuś, czyli Marta Orłowska z "Klanu", zakończyła swój trwający ponad dwa lata związek z reżyserem Mariuszem Trelińskim. W rozmowie z jednym z magazynów wyznała, że uczucie między nimi po prostu wygasło!
Zdjęcie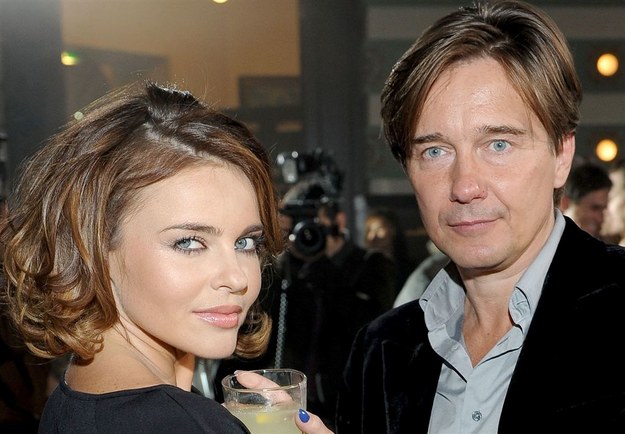 Edyta Herbuś i Mariusz Treliński
Edyta Herbuś pogodziła się niedawno z myślą, że jej związek z Mariuszem Trelińskim to już tylko historia. Nie chce jednak zrywać kontaktu z reżyserem, u boku którego spędziła mnóstwo pięknych chwil. Choć koniec swego związku Edyta traktuje jak osobistą porażkę, nie rozpacza. Chce pozostać z byłym ukochanym w przyjacielskich relacjach. Nie może zapomnieć, że przez dwa ostatnie lata była po prostu szczęśliwa.
Spekulacje o tym, że pomiędzy Edytą Herbuś i Mariuszem Trelińskim nie układa się najlepiej, pojawiły się w prasie już kilka miesięcy temu. Para nigdy ich nie komentowała. Fakt, że wciąż widywani byli razem, zadawał kłam plotkom, jakoby nie byli już razem. Niestety, okazało się, że w każdej plotce jest ziarnko prawdy i że nad związkiem aktorki i tancerki oraz doświadczonego reżysera rzeczywiście pojawiły się czarne chmury.
Pod koniec sierpnia Edyta i Mariusz podjęli decyzję o definitywnym rozstaniu, ale postanowili, że zakończą swój związek z wielką kulturą, bez publicznych kłótni i awantur, bez wzajemnych oskarżeń i pretensji. Podobno obojgu bardzo zależy na tym, by pozostać przyjaciółmi i nie zamykać przed sobą drzwi do ewentualnej dalszej współpracy.
Przypomnijmy, że wielka miłość Edyty Herbuś i Mariusza Trelińskiego właśnie od współpracy się zaczęła. Poznali się podczas prób do spektaklu  "Traviata", który Mariusz reżyserował w Operze Narodowej i do udziału w którym zaprosił Edytę. Nawet nie zauważyli, kiedy zdążyli się w sobie zakochać... Postanowili spróbować ułożyć sobie życie razem. Niestety, dziś już wiadomo, że im to nie wyszło.
Artykuł pochodzi z kategorii:
Gwiazdy
Agencja W. Impact
polski i
Tele Tydzień
Ogólnotematyczne
Filmowe
Serialowe
Dla dzieci
Sportowe
Muzyczne
Tematyczne
Dokumentalne
Informacyjne
Regionalne
DVB-T
HD
polski i
Tele Tydzień
Ogólnotematyczne
Filmowe
Serialowe
Dla dzieci
Sportowe
Muzyczne
Tematyczne
Dokumentalne
Informacyjne
Regionalne
HD