Gwiazdy

»

Johnny Depp w każdym domu
Johnny Depp w każdym domu
Środa, 7 grudnia 2011 (10:22)
Czy to możliwe, by Johnny Depp zdobył jeszcze więcej fanów? Owszem, jeśli polubią jego rolę w serialu "Life's too short", gdzie gra... samego siebie. Do współpracy namówił go brytyjski komik, Ricky Gervais.
Zdjęcie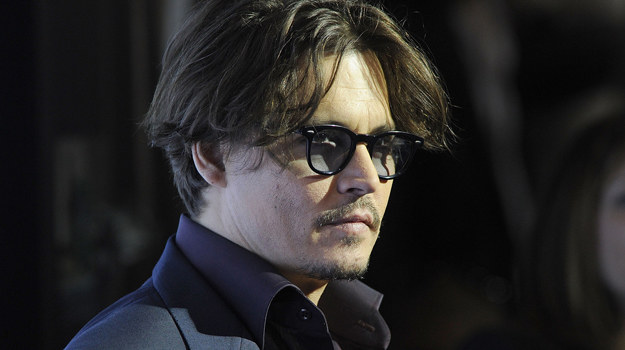 Johnny Depp
Nie będzie to wcale debiut serialowy Deppa. Na początku kariery, w latach 1987-1990, grał bowiem w serialu "21 Jump Street", w którym pierwsze kroki stawiał też Brad Pitt! Tym razem do zagoszczenia na małym ekranie namówił go twórca hitowych sitcomów "The Office" i "Statyści", Ricky Gervais. Dziwiono się, że Depp przyjął ofertę komika, który - prowadząc galę Złotych Globów - nie pozostawił na nim suchej nitki za rolę w "Turyście". Wkrótce okazało się, że Johnny, występując jako on sam, w przewrotny sposób "zemści się" na Gervaisie w jego własnym serialu... Poza tym Depp uwielbia parodiować siebie. Wystarczy przypomnieć jego gościnne występy w brytyjskich serialach komediowych "Fast Show" czy "Pastor na obcasach".
Dzieci rządzą
W życiu prywatnym Deppa od lat brak skandali. Ostatnio największym były... pomalowane paznokcie gwiazdora: trzy, na niebiesko i dość krzywo! Czyżby to dzieło pociech Johnny'ego? Jak powtarza, to właśnie dzieci, które ma z Vanessą Paradis - 12-letnia Lily-Rose i 9-letni Jack - są całym jego światem. Kiedy w 2007 roku lekarze z londyńskiego szpitala uratowali życie jego córce, ofiarował placówce milion funtów. A sam, w stroju Jacka Sparrowa, przez kilka godzin rozbawiał tam chore dzieciaki. Nawiasem mówiąc, rolę w "Piratach z Karaibów" przyjął - jak mówi - tylko po to, żeby jego córka i syn mogli obejrzeć jakiś film z udziałem taty!
mw
Artykuł pochodzi z kategorii:
Gwiazdy

polski i
Tele Tydzień
Ogólnotematyczne
Filmowe
Serialowe
Dla dzieci
Sportowe
Muzyczne
Tematyczne
Dokumentalne
Informacyjne
Regionalne
DVB-T
HD
polski i
Tele Tydzień
Ogólnotematyczne
Filmowe
Serialowe
Dla dzieci
Sportowe
Muzyczne
Tematyczne
Dokumentalne
Informacyjne
Regionalne
HD