Gwiazdy

»

Katarzyna Figura potrafi zmierzyć się z czasem
Katarzyna Figura potrafi zmierzyć się z czasem
Poniedziałek, 30 stycznia 2012 (14:50)
22 marca gwiazda polskiego kina skończy 50 lat. Wiele seksownych aktorek w jej wieku jest załamanych, bo wypada z roli seksbomby. Ona nie. Dlaczego?
Zdjęcie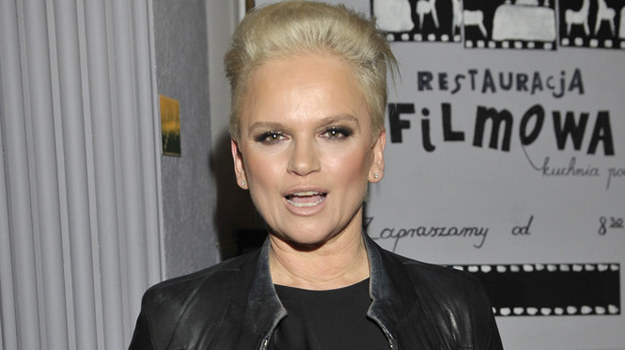 Katarzyna Figura
Nikt już nie ma wątpliwości, że Katarzyna Figura wielką aktorką jest! Zaczynała jako śliczna blondyneczka z dużym biustem, z czasem pokazała, że oprócz urody ma też talent. Przed kamerą jest tym, kogo gra - żoną alkoholika, prostytutką, zagubioną emigrantką. Podczas, gdy inne aktorki zaprzedają duszę diabłu, by wyglądać 20 lat mniej, ona mówi: - Mam w d... wizerunek.
Dbam o to, co w środku
Niektórym ciężko to zrozumieć, bo show- -biznes to gra pozorów. Tymczasem Katarzyna Figura dowodzi, że nie każda seksowna aktorka musi trzymać się swojego cielesnego wizerunku przez całe życie, bo to... bywa śmieszne. Mówi wręcz: - Nie dbam o wygląd zewnętrzny. Mnie interesuje, co w ludziach i we mnie jest w środku. Teraz jestem taka, w jaką mnie przekształciło życie, dzieci i role. Sześć lat temu zadziwiła wszystkich łysiną. Obcięła włosy na potrzeby filmu i sztuki, bo chciała być prawdziwa. Był jeszcze jeden powód - jej ojciec umierał na raka. Dzięki temu czuła, że była bliżej niego.
Kult młodości to choroba
Jest jedną z nielicznych kobiet, które potrafią zmierzyć się z czasem, być prawdziwą. - Mam zrobić operację plastyczną i udawać, że mam 30 lat? A kto ma grać kobiety, które urodziły dzieci i mają 45, 50? Kult młodości, który rozszerza się na cały świat doprowadza ludzi do wariacji, chorób, braku akceptacji - mówi z dumą. I ma rację. 100 lat!
Artykuł pochodzi z kategorii:
Gwiazdy

polski i
Tele Tydzień
Ogólnotematyczne
Filmowe
Serialowe
Dla dzieci
Sportowe
Muzyczne
Tematyczne
Dokumentalne
Informacyjne
Regionalne
DVB-T
HD
polski i
Tele Tydzień
Ogólnotematyczne
Filmowe
Serialowe
Dla dzieci
Sportowe
Muzyczne
Tematyczne
Dokumentalne
Informacyjne
Regionalne
HD