Gwiazdy

»

Kocha Łódź, wybrała Warszawę!
Kocha Łódź, wybrała Warszawę!
Czwartek, 5 stycznia 2012 (09:49)
Agnieszka Więdłocha, czyli Joanna z "M jak miłość", przez dwa lata dzieliła swój czas między Warszawę i Łódź. Mnóstwo czasu spędzała w pociągach, bo nie mogła się zdecydować, gdzie osiąść na stałe! W końcu wybrała stolicę.
Zdjęcie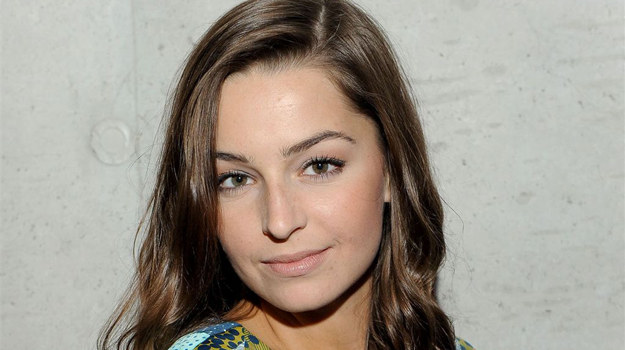 Agnieszka Więdłocha
Kariera Agnieszki Więdłochy nabiera coraz większego tempa. Niespełna trzy lata temu skończyła łódzką szkołę filmową, a ma już na swoim koncie duże role w kilku serialach. Tylko w ubiegłym roku oglądaliśmy ją w "M jak miłość", "Czasie honoru" i "Na dobre i na złe".
Agnieszka pochodzi z Łodzi, ale od pewnego czasu mieszka w Warszawie, gdzie powstaje większość zdjęć do seriali, w których gra. Młoda aktorka przyznaje jednak, że bardzo tęskni za rodzinnym miastem.
- Często wpadam do Łodzi - mówi.
- Tutaj mam rodzinę i przyjaciół, tu gram w teatrze i tu na zawsze zostawiłam swoje serce - tłumaczy Agnieszka.
Aktorka nie kryje, że Łódź to jej ukochane miasto, z którym wiąże się większość jej najpiękniejszych wspomnień. Chociaż teraz mieszka już w Warszawie, ciągle nazywa siebie łodzianką!
- Nawet łódzki bałagan ma swój urok. Te brudne ulice, obdarte kamienice naprawdę mają w sobie jakąś magię! Łódź jest szara, ale to mój ulubiony kolor - twierdzi.
O przeprowadzce Agnieszki do stolicy zdecydowało zaangażowanie jej do serialu "M jak miłość". Męczyły ją codzienne dojazdy do Warszawy na plan i codzienne powroty do Łodzi, gdzie wieczorami występowała w Teatrze im. Stefana Jaracza.
- W pociągach nadrabiałam wszystkie zaległości: spałam, czytałam książki, prowadziłam rozmowy telefoniczne z przyjaciółmi - opowiada.
Lubię Warszawę, bo tutaj nigdy nie ma czasu na nudę, to jednak czasem brakuje mi łódzkiej... senności - mówi aktorka.
Artykuł pochodzi z kategorii:
Gwiazdy
Agencja W. Impact
polski i
Tele Tydzień
Ogólnotematyczne
Filmowe
Serialowe
Dla dzieci
Sportowe
Muzyczne
Tematyczne
Dokumentalne
Informacyjne
Regionalne
DVB-T
HD
polski i
Tele Tydzień
Ogólnotematyczne
Filmowe
Serialowe
Dla dzieci
Sportowe
Muzyczne
Tematyczne
Dokumentalne
Informacyjne
Regionalne
HD