Gwiazdy

»

Kora z wnukiem na nagraniach "Tylko muzyki"
Kora z wnukiem na nagraniach "Tylko muzyki"
Poniedziałek, 15 października 2012 (19:42)
Kora jest tak rozkochana w swoim wnuku, że poświęca mu nie tylko swój prywatny czas. Potrafi znaleźć chwilę dla malca nawet podczas pracy.
Zdjęcie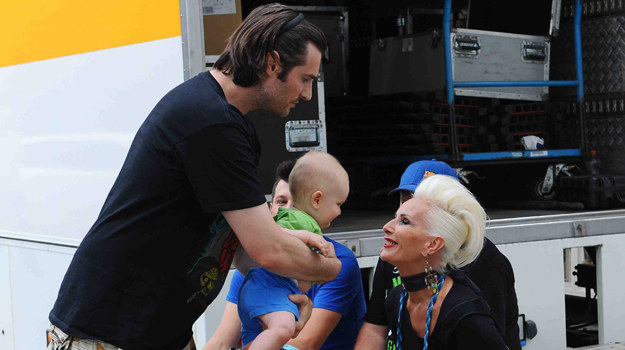 Kora z wnukiem Leonem Jazonem
Słynna afera z tajemniczymi przesyłkami dla Ramony, czyli psa Kory, mogła nieco zbrukać wizerunek artystki. Kora jednak nadal stara się uchodzić za osobę odpowiedzialną, szczególnie gdy w grę wchodzą jej relacje z wnukiem.
Kora jest do szaleństwa rozkochana w swoim wnuku. Jak każda babcia rozpieszcza malucha, ale podobno robi to rozsądnie, kupując mu zabawki edukacyjne, a do wspólnych igraszek podchodząc kreatywnie. Ponoć piosenkarka chętnie zostaje z Leonem Jazonem, gdy jej syn chce gdzieś wyjść czy wyjechać ze swoją partnerką. Ostatnio gościła go nawet podczas nagrań do "Must be the music. Tylko muzyka". Być może dlatego, że mogła się za nim mocniej stęsknić, jako że tuż przed odcinkami na żywo żegnała lato podczas 3-tygodniowego urlopu w Grecji, dokąd poleciała tylko z Kamilem Sipowiczem i Ramoną.
Zdjęcie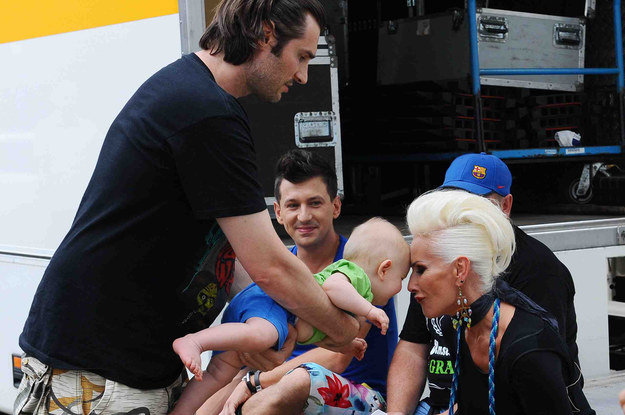 Czyż to nie słodki widok?
Artykuł pochodzi z kategorii:
Gwiazdy
polski i
Tele Tydzień
Ogólnotematyczne
Filmowe
Serialowe
Dla dzieci
Sportowe
Muzyczne
Tematyczne
Dokumentalne
Informacyjne
Regionalne
DVB-T
HD
polski i
Tele Tydzień
Ogólnotematyczne
Filmowe
Serialowe
Dla dzieci
Sportowe
Muzyczne
Tematyczne
Dokumentalne
Informacyjne
Regionalne
HD