Gwiazdy

»

Liszowska gwiazdą Polsatu
Liszowska gwiazdą Polsatu
Środa, 1 sierpnia 2012 (12:54)
Wszystko wskazuje na to, że nadchodzącą jesienią Joanna Liszowska zawładnie ekranem. Aktorka pojawi się w nowym serialu "Przyjaciółki" oraz weźmie udział w dwóch programach telewizyjnych.
Zdjęcie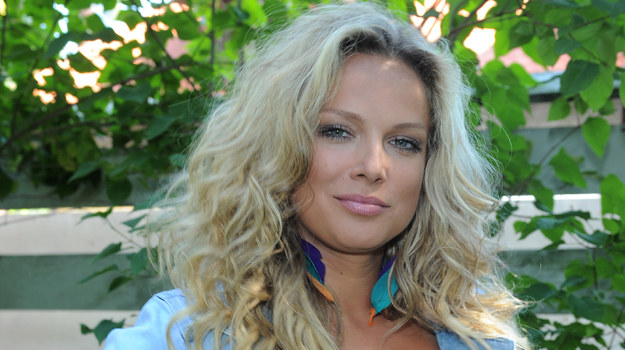 Joanna Liszowska
Pomimo urodzenia córki Emmy, Joanna Liszowska nie zwalnia tempa. We wrześniu zobaczymy ją na ekranach telewizorów w trzech projektach. Pierwszy z nich to dobrze znany widzom Polsatu "Got To Dance. Tylko taniec". Aktorka świetnie sprawdziła się, jako jurorka w show. W drugiej edycji zobaczymy ją ponownie w programie.

Kilka tygodni temu ruszyły zdjęcia do nowej produkcji serialowej Polsatu pod roboczą nazwą "Przyjaciółki", już teraz porównywanej do "Seksu w wielkim mieście". Twórcy sugerują jednak, że bliżej mu do współczesnej wersji emitowanego w latach 90. serialu "Matki, żony i kochanki" niż hitowej amerykańskiej produkcji. "Przyjaciółki" będą opowiadać o życiu czterech kobiet, które znają się od czasów szkolnych. Na skutek wielu zdarzeń ich losy po wielu latach znów się skrzyżują. Oprócz Liszowskiej w głównych rolach zobaczymy m.in. Magdalenę Stużyńską, Małgorzatę Sochę oraz Anitę Sokołowską.
Joanna Liszowska od września poprowadzi także reality-show "Sposób na faceta" w Polsat Cafe. Twórcy programu chcą pokazać kobietom, że każda z nich może być atrakcyjna. Liszowska wraz z gronem ekspertów pomoże paniom wydobyć swoje najpiękniejsze cechy i atuty tak, aby odzyskały pewność siebie i znalazły upragnioną miłość.
Casting do programu już 20 sierpnia w Krakowie w Hotelu Kossak.
mj


Artykuł pochodzi z kategorii:
Gwiazdy
polski i
Tele Tydzień
Ogólnotematyczne
Filmowe
Serialowe
Dla dzieci
Sportowe
Muzyczne
Tematyczne
Dokumentalne
Informacyjne
Regionalne
DVB-T
HD
polski i
Tele Tydzień
Ogólnotematyczne
Filmowe
Serialowe
Dla dzieci
Sportowe
Muzyczne
Tematyczne
Dokumentalne
Informacyjne
Regionalne
HD