Gwiazdy

»

Magdalena Schejbal unika rutyny
Magdalena Schejbal unika rutyny
Poniedziałek, 14 listopada 2011 (16:13)
Trzecia seria "Szpilek na Giewoncie" dobiega końca. Czy możemy liczyć na więcej?
Zdjęcie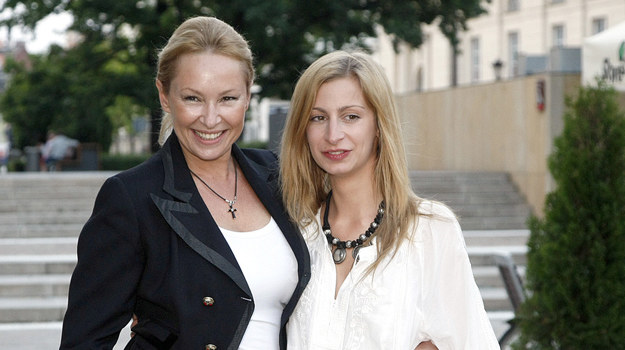 Serialowa mama i córka - Katarzyna Gniewkowska i Magdalena Schejbal
Trudno pewnie rozstać się z ludźmi, z którymi spędziła Pani tych kilka miesięcy?
- Nie ukrywam, że wspólna praca z kolegami przez trzy miesiące to była czysta przyjemność. Ja w ogóle mam duże szczęście, bo przy każdym projekcie zawsze pracuję z genialną ekipą i fantastycznymi kolegami. Tym razem też bardzo się ze sobą zaprzyjaźniliśmy. I teraz mi żal, bo człowiek się przywiązuje…
Kogo będzie Pani najbardziej brakowało?
- Na pewno będę tęsknić za moją filmową mamą, czyli Katarzyną Gniewkowską. Najsilniej zżyłam się z dziewczynami na planie. Mówię tu o moich starszych koleżankach, bo z nimi miałam najwięcej do czynienia. Z Dorotką Pomykałą, Kasią Gniewkowską i Małgosią Pieczyńską. To niesamowite, bo mimo różnicy wieku i różnych doświadczeń zawodowych stworzyłyśmy fantastyczny kobiecy team, w którym nam się rewelacyjnie współpracowało. Tego będzie mi brakowało i za tym będę tęsknić. Ale w skrytości ducha wszystkie liczymy na to, że jeszcze się spotkamy
No właśnie, wszystkich nurtuje pytanie, czy powstanie czwarta seria "Szpilek na Giewoncie"?
- Nie wiem.
A chciałaby Pani, żeby tak się jednak stało?
- Życzyłabym sobie, aby "Szpilki na Giewoncie" nie wpadły w rutynę. Przy tak długoterminowych projektach, na przykład w warstwie literackiej, łatwo zgubić sens i charakter bohaterów. Często w nawale pracy i przy ogromnym tempie zapomina się o tym, co najważniejsze, czyli o widzu. Jemu przecież bezwzględnie należy się szacunek.
Po pierwszych zdjęciach mówiła Pani, że największą trudnością było bieganie w 12-centymetrowych szpilkach...
- Okazuje się, że można tę czynność wyćwiczyć, w skupieniu i bez kontuzji. Powiem szczerze, że jest to umiejętność, która ułatwia też normalne życie i teraz sprawia mi dużą przyjemność. Ale nie zakochałam się w chodzeniu na szpilkach, pozwalam sobie na tę odrobinę szaleństwa, choć nie na co dzień. Zdecydowanie wolę sportowe buty.
Rozmawiała Ewa Gassen-Piekarska
Artykuł pochodzi z kategorii:
Gwiazdy

polski i
Tele Tydzień
Ogólnotematyczne
Filmowe
Serialowe
Dla dzieci
Sportowe
Muzyczne
Tematyczne
Dokumentalne
Informacyjne
Regionalne
DVB-T
HD
polski i
Tele Tydzień
Ogólnotematyczne
Filmowe
Serialowe
Dla dzieci
Sportowe
Muzyczne
Tematyczne
Dokumentalne
Informacyjne
Regionalne
HD