Gwiazdy

»

Małgorzata Socha została jurorką
Małgorzata Socha została jurorką
Poniedziałek, 6 lutego 2012 (09:36)
Małgorzata Socha, czyli Zuza z "Na Wspólnej", została jurorką w konkursie dla młodych projektantów mody.
Zdjęcie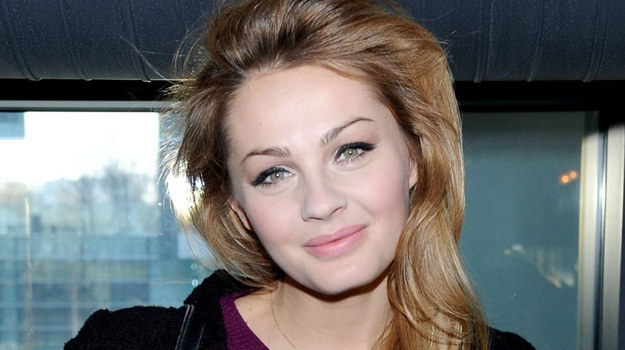 Młodzi polscy projektanci, których prace oceniać będzie m.in. Małgorzata Socha, muszą w tym roku - w ramach 4. edycji Fashion Designer Awards - przygotować na konkurs prezentację własnych kreacji inspirowanych modą rodem z Hollywood lat 60-tych i 70-tych ubiegłego stulecia - to właśnie wtedy w stolicy światowego kina pojawiły się pierwsze mini spódniczki, sukienki w stylu snobdress i... garnitury dla kobiet, które projektował sam Yves Saint Laurent.
- To bardzo ambitna tematyka, a okres zwany Złotym Wiekiem Hollywood jest tematem, o którym już dużo wiemy, co oznacza, iż uczestnicy nie będą mieli łatwo - mówi Małgosia.
Małgorzata Socha uchodzi za jedną z najlepiej ubranych polskich aktorek. Nic więc dziwnego, że organizatorzy 4. edycji Fashion Designer Award właśnie ją zaprosili do jury, w którym zasiądą też najlepsi polscy kreatorzy z Maciejem Zieniem, Gosią Baczyńską i Mariuszem Przybylskim na czele.
- Szukam osoby, która podejdzie do mody w sposób kreatywny, nie będzie kopiowała tego, co już było, a przy temacie, będącym myślą przewodnią tegorocznego konkursu, mogę to bardzo łatwo zweryfikować - zastrzega aktorka, pytana, czy będzie srogą jurorką.
Artykuł pochodzi z kategorii:
Gwiazdy
Agencja W. Impact
polski i
Tele Tydzień
Ogólnotematyczne
Filmowe
Serialowe
Dla dzieci
Sportowe
Muzyczne
Tematyczne
Dokumentalne
Informacyjne
Regionalne
DVB-T
HD
polski i
Tele Tydzień
Ogólnotematyczne
Filmowe
Serialowe
Dla dzieci
Sportowe
Muzyczne
Tematyczne
Dokumentalne
Informacyjne
Regionalne
HD