Gwiazdy

»

Na takie kreacje Kasia Skrzynecka musi poczekać
Na takie kreacje Kasia Skrzynecka musi poczekać
Piątek, 28 października 2011 (15:25)
Co może sprawić kobiecie radość? Modne sukienki i buty!
Zdjęcie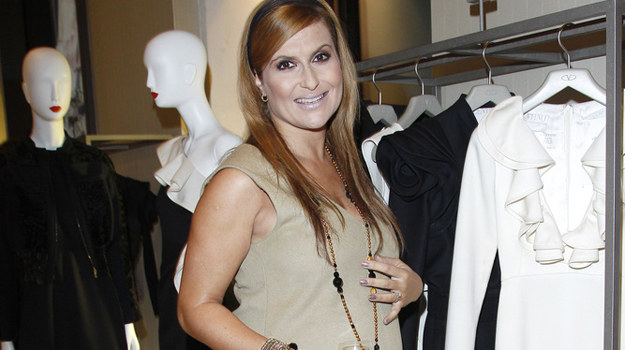 Katarzyna Skrzynecka
Widać to było po Katarzynie Skrzyneckiej (40), ktora z chęcią przyjęła zaproszenie na prezentację kolekcji Valentino Pret-a-Porter na nadchodzący jesienno- zimowy sezon. Oglądała nowe sukienki i kalosze. Niestety, pani Kasia będzie musiała trochę poczekać, nim je założy. Na razie jej sylwetka zmienia się, bo oczekuje na swoją pierwszą coreczkę. Ale chociaż niczego sobie nie kupiła, to bawiła się świetnie. Dumnie prezentowała brzuszek i podkreślała, że jeszcze przyjdzie czas na noszenie takich kreacji.
Artykuł pochodzi z kategorii:
Gwiazdy

polski i
Tele Tydzień
Ogólnotematyczne
Filmowe
Serialowe
Dla dzieci
Sportowe
Muzyczne
Tematyczne
Dokumentalne
Informacyjne
Regionalne
DVB-T
HD
polski i
Tele Tydzień
Ogólnotematyczne
Filmowe
Serialowe
Dla dzieci
Sportowe
Muzyczne
Tematyczne
Dokumentalne
Informacyjne
Regionalne
HD