Gwiazdy

»

Norah Jones: Sława jej nie zmieniła
Norah Jones: Sława jej nie zmieniła
Poniedziałek, 25 marca 2013 (09:51)
Jest córką tancerki, Sue Jones, i legendarnego muzyka hinduskiego, Raviego Shankara.
Zdjęcie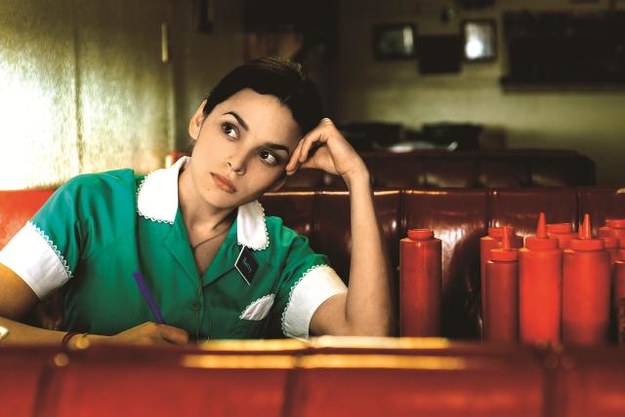 W 2002 zadebiutowała płytą "Come Away With Me"", która w Stanach sprzedała się w ponad 10 milionach egzemplarzy.
Sukces nie był wyłącznie komercyjny – album otrzymał większość branżowych nagród, w tym osiem Grammy Awards. Wielbiciele jej talentu nazywają Norah Jones mistrzynią nastroju, krytycy nadali jej przydomek Norah-Snorah ("Nora usypiacz").
– Najbardziej liczy się to, żeby dotrzeć do słuchacza. O tym nigdy nie wolno zapominać, nie tworzymy dla siebie. Wszystko inne – popularność, sprzedaż płyt – to dodatek – uważa artystka. Sława absolutnie jej nie zmieniła i także za tę naturalność i skromność kochają ją fani.
– Kiedy zachowujesz się normalnie, ludzie cię normalnie traktują – lubi powtarzać piosenkarka.
– Kiedy stałam się popularna, jedyny mój kłopot polegał na tym, czy będę w stanie robić dalej to, co chciałam, nie ulegając presji sukcesu.
JBJ
Artykuł pochodzi z kategorii:
Gwiazdy

polski i
Tele Tydzień
Ogólnotematyczne
Filmowe
Serialowe
Dla dzieci
Sportowe
Muzyczne
Tematyczne
Dokumentalne
Informacyjne
Regionalne
DVB-T
HD
polski i
Tele Tydzień
Ogólnotematyczne
Filmowe
Serialowe
Dla dzieci
Sportowe
Muzyczne
Tematyczne
Dokumentalne
Informacyjne
Regionalne
HD