Gwiazdy

»

Nowickiemu miłość odbiera... rozum
Nowickiemu miłość odbiera... rozum
Wtorek, 22 maja 2012 (09:39)
Jan Nowicki, czyli niezapomniany inżynier Borecki z kultowego serialu "Doktor Ewa", profesor Koziełło z "Czterdziestolatka" i inżynier Adam Stokłos z "Dyrektorów", twierdzi, że miłość to... odbezpieczony granat, z którym trzeba bardzo uważać, bo łatwo się samookaleczyć.
Zdjęcie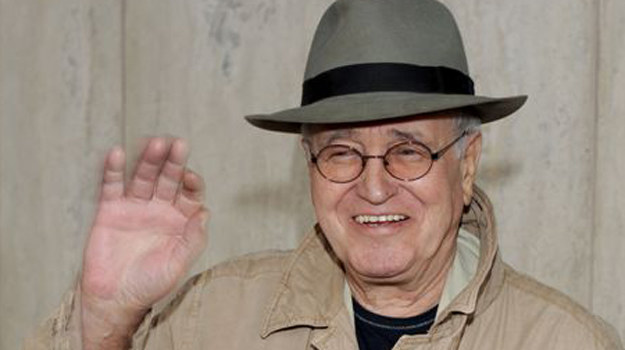 Jan Nowicki uchodził kiedyś za największego amanta polskiego kina, o którego względy zabiegały najpiękniejsze kobiety. Aktor przyznaje, że choć zakochiwał się często, nie zna się na miłości.
- Przeżyłem ją, czytałem o niej, widziałem ją na każdym kroku, ale zawsze bałem się jej poddać do końca. Nie znoszę braku umiaru, a miłość niesie to ze sobą! Jest coś takiego w miłości, czego się boję - boję się... utraty miłości! Piękne są marzenia o niej, dochodzenie do niej. Ale trwanie w niej to już zniewolenie, a utrata - ogromny ból. Miłość jest niezbędna do życia jak tlen, ale przeraża mnie - powiedział kiedyś w wywiadzie.
Jan Nowicki żartuje, że kiedy jest zakochany, nie wie, co ze sobą zrobić. Mówi, że nie potrafi korzystać z miłości, bo ona odbiera mu rozum i zaślepia go.
- Zdaję sobie sprawę, że nie da się żyć bez miłości, ale i z nią żyć się nie da - śmieje się. Według Jana Nowickiego miłość nie może być fotelem, w którym można się wygodnie rozsiąść.
- Powinno być w niej dużo bólu, bo ból ożywia. Powinno być w niej też mnóstwo niespełnień i rozstań, bo miłość najlepiej się czuje poza domem - twierdzi aktor, który przed laty rozkochał w sobie tysiące Polek.
Jan Nowicki dobrze wie, co to znaczy być prawdziwym mężczyzną. - To znaczy umieć pięknie zarabiać pieniądze, a nie byle jak albo w ogóle. Lepiej ładnie zarobić dziesięć złotych niż brzydko sto. Prawdziwy mężczyzna powinien spalić dom, wyrwać drzewo i dać w mordę synowi. Śmieszni są faceci, którzy wybudują dom i tak strasznie się tym chwalą. Wybudować to nie to samo, co utrzymać. Spłodzić dziecko to nie to samo, co wychować - mówi.
Artykuł pochodzi z kategorii:
Gwiazdy
Agencja W. Impact
polski i
Tele Tydzień
Ogólnotematyczne
Filmowe
Serialowe
Dla dzieci
Sportowe
Muzyczne
Tematyczne
Dokumentalne
Informacyjne
Regionalne
DVB-T
HD
polski i
Tele Tydzień
Ogólnotematyczne
Filmowe
Serialowe
Dla dzieci
Sportowe
Muzyczne
Tematyczne
Dokumentalne
Informacyjne
Regionalne
HD