Gwiazdy

»

Olbrychski jest fanem polskich seriali
Olbrychski jest fanem polskich seriali
Środa, 5 września 2012 (16:16)
Daniel Olbrychski to bez wątpienia jeden z najlepszych polskich aktorów, znany z licznych ról filmowych i teatralnych. Od czasu do czasu można go również zobaczyć na szklanym ekranie. Jego najnowsze wcielenie to... ojciec Pawła Małaszyńskiego, czyli chirurga Maksa Kellera z serialu "Lekarze".
Zdjęcie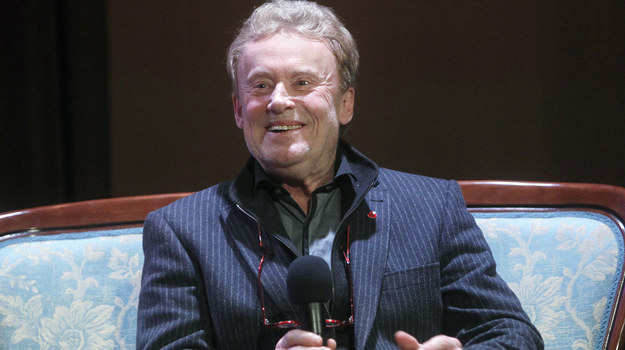 Daniel Olbrychski
W jakich okolicznościach zobaczymy Pana w serialu "Lekarze"?

- Wspólnie z Elżbietą Starostecką wcielamy się w rodziców głównego bohatera, czyli Maksa granego przez Pawła Małaszyńskiego. Na co dzień mieszkają oni w Szwajcarii, ale co jakiś czas przyjeżdżają do syna. I, choć mają dobre serca, zdarza się, że zbyt mocno ingerują w jego sprawy...

Lubi Pan grać w serialach?

- Jestem już w tym wieku, że nie podjąłbym się zagrania głównej roli, bo brakuje mi na to zdrowia i czasu. Na szczęście, odpowiednim, by grać poboczne wątki ich ojców (śmiech). Nie przemęczam się więc, ale zawsze z radością przyjeżdżam na plan.
A jak z oglądaniem polskich produkcji? Ma Pan swoją ulubioną?

- Kiedy leżałem w szpitalu po kontuzji kolana, skakałem z kanału na kanał, oglądając różne seriale. Były wśród nich produkcje francuskie, czy amerykańskie, ale nasze rodzime ujęły mnie najbardziej, ponieważ występuje tam ścisła czołówka polskich aktorów. Sam wciągnąłem się w oglądanie "Klanu", "Rodziny zastępczej" i "Rancza" już od pierwszych odcinków. Jestem fanem polskich seriali!
Artykuł pochodzi z kategorii:
Gwiazdy
teletydzien.pl/AKPA
polski i
Tele Tydzień
Ogólnotematyczne
Filmowe
Serialowe
Dla dzieci
Sportowe
Muzyczne
Tematyczne
Dokumentalne
Informacyjne
Regionalne
DVB-T
HD
polski i
Tele Tydzień
Ogólnotematyczne
Filmowe
Serialowe
Dla dzieci
Sportowe
Muzyczne
Tematyczne
Dokumentalne
Informacyjne
Regionalne
HD