Gwiazdy

»

Pamiętacie Martę Grzywacz? Wraca do telewizji
Pamiętacie Martę Grzywacz? Wraca do telewizji
Piątek, 9 marca 2012 (13:19)
Gospodynią programu "Cafeteria" w Polsat Cafe będzie dziennikarka związana dawniej z TVP 1, a obecnie pracująca w radiu RMF FM.
Zdjęcie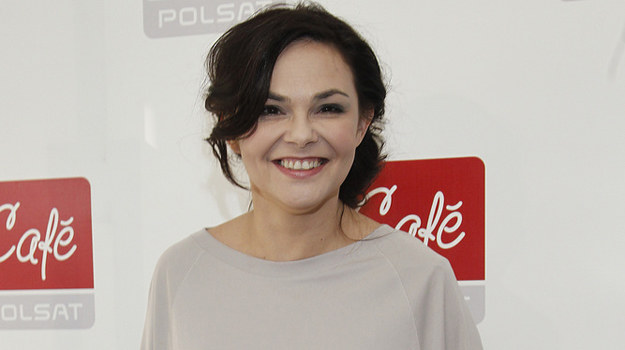 Marta Grzywacz
Marta Grzywacz, popularna dziennikarka radia RMF FM, wraca do swoich korzeni. W latach 90. była znaną i lubianą jedną z prowadzących główne wydanie Wiadomości o 19:30 w TVP 1. Teraz Marta poprowadzi program "Cafeteria" w stacji Polsat Cafe, w którym zaproszone przez nią osoby opowiedzą o tym, jak wychodziły z najtrudniejszych zakrętów życiowych. 
- Długo byłam do tego namawiana, bo mieszkam w Krakowie i będę musiała dojeżdżać na te programy do Warszawy. A to dla mnie pewne utrudnienie. Ale podjęłam wyzwanie i zobaczymy, co z tego wyniknie - mówi Grzywacz. Dziennikarka zdradziła, że warunkiem jej zgody było to, aby nie był to program plotkarski. - Ale z radia nie zrezygnuję, spróbuję to ciągnąć równolegle - zastrzega.

 "Cafeteria" to telewizyjne miejsce tylko dla kobiet. W programie nie zabraknie rozmów, dobrych rad, konstruktywnych komentarzy, trudnych tematów i przede wszystkim - wsparcia. Zaproszone bohaterki podzielą się życiowym doświadczeniem oraz osobistymi historiami i przeżyciami. To kobiety, które poznały słodko-gorzki smak życia. Jak to w życiu bywa, czasem do swojego grona zaproszą mężczyznę. Co z tego wyniknie? Jedno jest stuprocentowo pewne - w "Cafeterii" każda z Pań odnajdzie kawałek siebie.
"Cafeteria" - program Marty Grzywacz /Interia.tv
Artykuł pochodzi z kategorii:
Gwiazdy
teletydzien.pl/AKPA
polski i
Tele Tydzień
Ogólnotematyczne
Filmowe
Serialowe
Dla dzieci
Sportowe
Muzyczne
Tematyczne
Dokumentalne
Informacyjne
Regionalne
DVB-T
HD
polski i
Tele Tydzień
Ogólnotematyczne
Filmowe
Serialowe
Dla dzieci
Sportowe
Muzyczne
Tematyczne
Dokumentalne
Informacyjne
Regionalne
HD