Gwiazdy

»

Pasjonuje go... akwarystyka
Pasjonuje go... akwarystyka
Środa, 15 lutego 2012 (10:15)
Cezary Żak, czyli Paweł/Piotr Kozioł z "Rancza", pasjonuje się... akwarystyką i cygarami.
Zdjęcie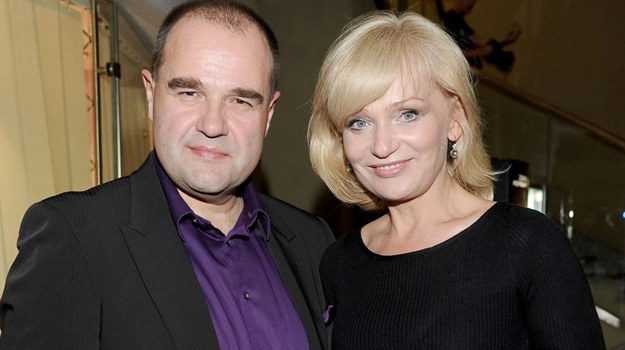 Cezary Żak z żoną Katarzyną
Cezary Żak od zawsze uwielbiał przyglądać się pływającym w akwarium rybom. Przyznaje, że akwarystyka jest jego hobby, ale chwilowo musiał z niej zrezygnować i zadowolić się hodowlą karasi w oczku wodnym, które ma w ogrodzie.
- Miałem piękne akwarium, ale pewnego dnia chciałem pozbyć się z niego glonów i wlałem do niego nieopatrznie środek przeznaczony wyłącznie do oczek wodnych - powiedział Cezary w wywiadzie.
Akwarium uległo zniszczeniu, a aktor postanowił przez pewien czas odpocząć od zajmowania się rybkami. Nie znaczy to, że całkowicie zrezygnował ze swojej pasji.
- W dalszym ciągu akwarystyka to coś, co bardzo lubię. Każdy wyjazd wykorzystuję, by odwiedzać delfinaria i ogromne akwaria - mówi.
Inną wielką pasją popularnego aktora są... cygara. Oczywiście Cezary Żak nie pali ich codziennie. Robi to od czasu do czasu, by - jak twierdzi - podarować sobie odrobinę przyjemności.
- Aby zapalić cygaro, muszę mieć odpowiednią atmosferę i dobre towarzystwo. Kiedy chcę zapalić w domu, żona troszkę się krzywi, ponieważ nie lubi zapachu cygar. Zdarza mi się je palić latem na tarasie - opowiada znany z dwóch ról w "Ranczu" aktor.
Artykuł pochodzi z kategorii:
Gwiazdy
Agencja W. Impact
polski i
Tele Tydzień
Ogólnotematyczne
Filmowe
Serialowe
Dla dzieci
Sportowe
Muzyczne
Tematyczne
Dokumentalne
Informacyjne
Regionalne
DVB-T
HD
polski i
Tele Tydzień
Ogólnotematyczne
Filmowe
Serialowe
Dla dzieci
Sportowe
Muzyczne
Tematyczne
Dokumentalne
Informacyjne
Regionalne
HD