Sport mu pomaga
Wtorek, 5 lutego 2013 (10:00)
JUMPER Hayden Christensen
Zdjęcie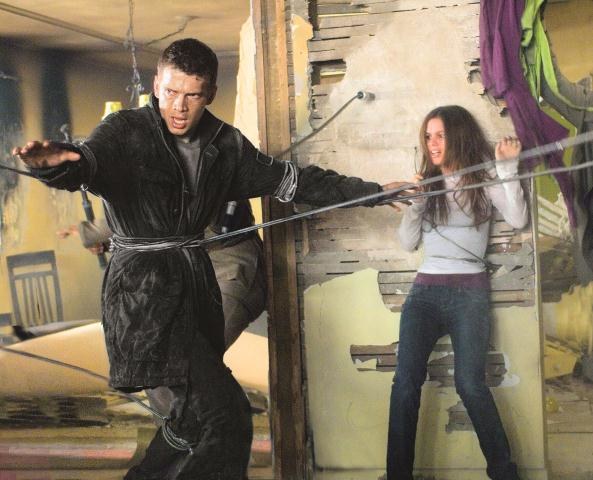 /
Agencja Medium Sp.z.o.o.
Ma 32 lata i filmografię, której zazdroszczą starsi koledzy. Popularność zdobył dzięki rolom serialowym, a zaczął się w nich pojawiać jako nastolatek.
Z telewizji Hayden Christensen trafił na duży ekran. I świetnie sobie tam radzi. Jest wysportowany, bo jak prawie każdy Kanadyjczyk, w młodości grał w hokeja. Dzięki temu osobiście wykonuje kaskaderskie ewolucje i sceny walki.
Łatwo mu też przychodzi kształtowanie swojej sylwetki. Do filmu "Życie jak dom" bez problemu pozbył się 10 kilogramów. Z kolei do filmu "Gwiezdne wojny – Zemsta Sithów" szybko przytył kilkanaście kilogramów.
– Zrobiłem to jedząc dziennie sześć sutych posiłków – mówił. O ile wszystko udaje mu się w karierze aktorskiej, to w miłości nie odnosi takich sukcesów.
Na planie "Ataku klonów" zadurzył się w Natalie Portman. Zauroczenie trwało krótko. Podczas zdjęć do "Jumpera" zakochał się w Rachel Bilson. Byli zaręczeni, niestety, niedawno się rozstali.
HŚ
Artykuł pochodzi z kategorii:
Gwiazdy

polski i
Tele Tydzień
Ogólnotematyczne
Filmowe
Serialowe
Dla dzieci
Sportowe
Muzyczne
Tematyczne
Dokumentalne
Informacyjne
Regionalne
DVB-T
HD
polski i
Tele Tydzień
Ogólnotematyczne
Filmowe
Serialowe
Dla dzieci
Sportowe
Muzyczne
Tematyczne
Dokumentalne
Informacyjne
Regionalne
HD