Gwiazdy

»

Stużyńska znów jest na topie
Stużyńska znów jest na topie
Piątek, 23 listopada 2012 (15:47)
To jest jej rok! Po wielu miesiącach zawodowej posuchy Magdalena Stużyńska znów jest u szczytu popularności. Ale czy nie ucierpi na tym jej rodzina?
Zdjęcie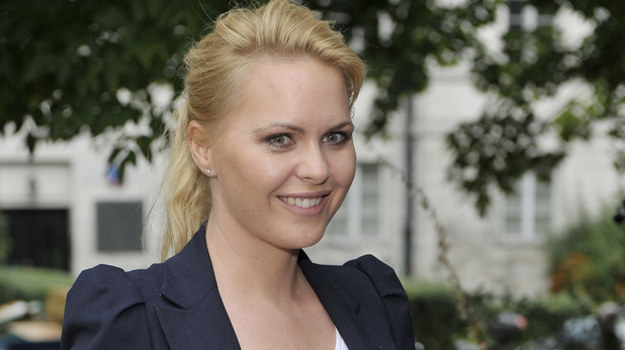 – Praca nie jest fundamentem mojego życia – mówiła parę lat temu. Teraz jednak Magda spędza na planie całe dnie…
Przed Magdą trudny okres. Lada dzień zaczynają się zdjęcia do drugiej serii "Przyjaciółek", a praca na planie trwa od świtu do wieczora. Oprócz tego Magda ma wiele zobowiązań jako gwiazda Kabaretu Moralnego Niepokoju, w którym zastąpiła Katarzynę Pakosińską. 
6 stycznia w teatrze Capitol odbędzie się premiera nowego programu, a to oznacza wiele prób. Będzie ciężko, zwłaszcza że Magda w pracy nie uznaje półśrodków. - Jest aktorką, ma wpojony etos zawodu: na występie i na próbie trzeba być. Jeśli kogoś nie ma, znaczy, że umarł albo jest ciężko chory - mówił o niej Robert Górski.

Gwiazda jednak zawsze znajduje czas dla męża i synów - 8-letniego Brunona i półtorarocznego Gustawa. - Cały wolny czas bez reszty poświęcam rodzinie. Tu nie ma taryfy ulgowej - deklaruje Magda. Jest więc szansa, że przynajmniej święta Bożego Narodzenia spędzą razem...
Marta Drelich

Artykuł pochodzi z kategorii:
Gwiazdy

polski i
Tele Tydzień
Ogólnotematyczne
Filmowe
Serialowe
Dla dzieci
Sportowe
Muzyczne
Tematyczne
Dokumentalne
Informacyjne
Regionalne
DVB-T
HD
polski i
Tele Tydzień
Ogólnotematyczne
Filmowe
Serialowe
Dla dzieci
Sportowe
Muzyczne
Tematyczne
Dokumentalne
Informacyjne
Regionalne
HD