Gwiazdy

»

To już pewne! Anna Guzik wychodzi za mąż!
To już pewne! Anna Guzik wychodzi za mąż!
Poniedziałek, 30 lipca 2012 (23:00)
Anna Guzik od 3 i pół roku związana jest z instruktorem snowboardu Wojciechem Tylką. W talk-show "20m2 Łukasza" aktorka potwierdziła właśnie oficjalnie, że przyjęła oświadczyny ukochanego i szykuje się do ślubu!
Zdjęcie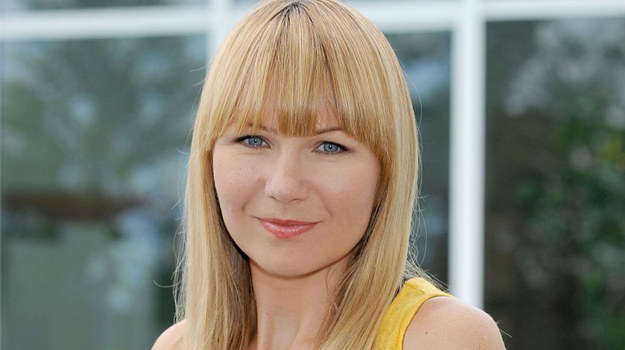 Anna Guzik
- To prawda, że pewien przystojny pan poprosił mnie o rękę. Data naszego ślubu jest już ustalona - powiedziała Anna Guzik, prezentując piękny pierścionek z brylantem lśniący na jej palcu.
Aktorka nie chciała zdradzić, czy wyjdzie za mąż jeszcze w tym roku. Potwierdziła natomiast, że przygotowania do jej ślubu w Wojtkiem Tylką są już dość zaawansowane.
- Marzę, byśmy dzień naszego ślubu spędzili na dobrej zabawie i tańcu do białego rana - zwierzyła się.
Ania i Wojtek poznali się trzy i pół roku temu w Szczyrku, gdzie aktorka spędzała urlop. Chciała skorzystać z kilkunastu dni wolnego, by nauczyć się jeździć na snowboardzie, więc zgłosiła się na lekcje do jednego z instruktorów - Wojciecha Tylki. Podobno zaiskrzyło między nimi od pierwszego wejrzenia. Już po pierwszej lekcji z Wojtkiem Ania wiedziała, że spotkała mężczyznę, o jakim marzyła od dawna.
Kiedy po pewnym czasie ukochany poprosił ją rękę, bez wahania zgodziła się zostać jego żoną. Dziś, gdy jest pewna, że właśnie u boku Wojtka chce dalej iść przez życie, mówi, że rozpiera ją szczęście i radość.
- Jestem bardzo szczęśliwa... Długo czekałam na tę chwilę, więc cieszę się, że już wkrótce będę się bawiła na własnym weselu - mówi niezapomniana Helena Trojańska z "Heli w opałach".


Artykuł pochodzi z kategorii:
Gwiazdy
Agencja W. Impact
polski i
Tele Tydzień
Ogólnotematyczne
Filmowe
Serialowe
Dla dzieci
Sportowe
Muzyczne
Tematyczne
Dokumentalne
Informacyjne
Regionalne
DVB-T
HD
polski i
Tele Tydzień
Ogólnotematyczne
Filmowe
Serialowe
Dla dzieci
Sportowe
Muzyczne
Tematyczne
Dokumentalne
Informacyjne
Regionalne
HD