Uczę się czegoś nowego
Piątek, 28 września 2012 (12:33)
Małgorzata Pieńkowska, która przez 12 lat wcielała się w serialu "M jak miłość" w postać Marii Rogowskiej, teraz realizuje się jako producentka sztuki teatralnej.
Zdjęcie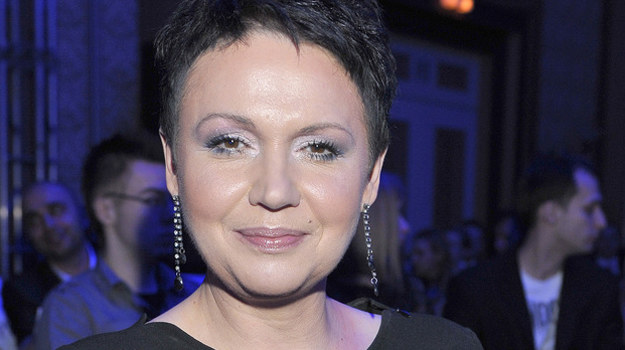 Małgorzata Pieńkowska
Co dzieje się z popularnością, kiedy aktor odchodzi z produkcji, w której grał przez 12 lat?

- Przypuszczam, że odkąd przestałam grać w "M jak miłość", moja popularność będzie mniejsza. Starałam się w tym serialu grać jak najlepiej, dawałam z siebie coś więcej niż tylko nauka tekstu i punktualne przychodzenie na plan. Może dzięki temu trochę dłużej zostanę w głowach widzów. Mam nadzieję, że będę miała odbiorców.

Na jakim etapie życia jest Pani dziś?

- Jestem na takim etapie, że chcę uczyć się czegoś nowego. Właśnie wyprodukowałam fantastyczną sztukę "Więzi rodzinne", w której grają ze mną moje wspaniałe koleżanki. Jest super. To naprawdę wielka przyjemność i niesamowite doświadczenie.

Czego Panią nauczyło to doświadczenie?

- Żeby ufać swojej intuicji i nie bać się powiedzieć: "Tak ma być! Koniec, kropka".
Artykuł pochodzi z kategorii:
Gwiazdy
teletydzien.pl/AKPA
polski i
Tele Tydzień
Ogólnotematyczne
Filmowe
Serialowe
Dla dzieci
Sportowe
Muzyczne
Tematyczne
Dokumentalne
Informacyjne
Regionalne
DVB-T
HD
polski i
Tele Tydzień
Ogólnotematyczne
Filmowe
Serialowe
Dla dzieci
Sportowe
Muzyczne
Tematyczne
Dokumentalne
Informacyjne
Regionalne
HD