Gwiazdy

»

W scenach rozbieranych nie korzysta z dublerek
W scenach rozbieranych nie korzysta z dublerek
Poniedziałek, 16 stycznia 2012 (09:15)
Agnieszka Wagner, czyli Izabela Gordon z "Barw szczęścia", choć jest piękną kobietą, ma wiele zastrzeżeń do swojego wyglądu.
Zdjęcie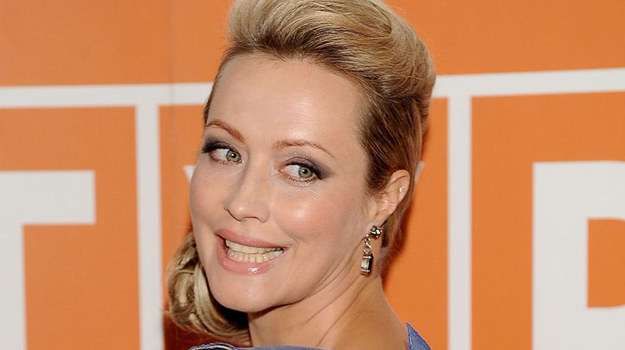 - Gdybym mogła, zmieniłabym wiele rzeczy, bo nie jestem całkowicie zadowolona ze swojego ciała i wyglądu - przyznała Agnieszka Wagner w wywiadzie.
Aktorka wspomina, że była bardzo... brzydkim dzieckiem.
- Dwa cieniutkie warkoczyki, szczerba między zębami... - wylicza, co wyróżniało ją spośród rówieśniczek.
Agnieszka, chociaż uważana jest za jedną z najpiękniejszych polskich aktorek swojego pokolenia, wciąż twierdzi, że jej wygląd pozostawia wiele do życzenia.
- Pewnie dlatego nie lubię się rozbierać przed kamerą - mówi.
Jednak reżyserzy, z którymi pracuje, bardzo często chcą ją... rozebrać. Jeśli scenariusz dobrze to motywuje, aktorka nie widzi przeszkód.
- Jeżeli gram dużą rolę i na pokazaniu nagiego ciała nie kończy się moja rola, to w porządku. Gdy jednak dostaję propozycję wystąpienia w epizodzie, w którym mam zagrać tylko w scenie łóżkowej, odmawiam - tłumaczy.
Agnieszka Wagner po raz pierwszy pokazała się bez ubrania w filmie "Szamanka".
- Wiedziałam, że scenariusz to uzasadnia, a mimo to po premierze czekałam na skandal. Kiedy jednak film wszedł na ekrany, nikt nawet nie zwrócił na mnie uwagi. Skandal wybuchł z zupełnie innego powodu - wspomina.
Wiele aktorek, które mają zagrać tak zwane sceny rozbierane, prosi, by zastąpiła je dublerka. Agnieszka Wagner nigdy nie skorzystała z tej możliwości. Mówi, że to kwestia pewnej uczciwości wobec widza. Zawsze jednak w takich sytuacjach stara się dowiedzieć, jak scena z jej udziałem będzie filmowana, jak oświetlona i jak później zmontowana.
- Dobre światło, zdolny operator i odpowiedni sposób filmowania nawet z brzyduli potrafią zrobić piękność - żartuje.
Artykuł pochodzi z kategorii:
Gwiazdy
Agencja W. Impact
polski i
Tele Tydzień
Ogólnotematyczne
Filmowe
Serialowe
Dla dzieci
Sportowe
Muzyczne
Tematyczne
Dokumentalne
Informacyjne
Regionalne
DVB-T
HD
polski i
Tele Tydzień
Ogólnotematyczne
Filmowe
Serialowe
Dla dzieci
Sportowe
Muzyczne
Tematyczne
Dokumentalne
Informacyjne
Regionalne
HD