Gwiazdy

»

Wiemy, gdzie Szyc był, jak go nie było
Wiemy, gdzie Szyc był, jak go nie było
Wtorek, 21 sierpnia 2012 (16:15)
Pojawia się i znika - to powiedzenie świetnie pasuje do Borysa Szyca, który albo bywa na salonach i zawsze jego wyjście jest szeroko komentowane w mediach, albo znika na dłużej.
Zdjęcie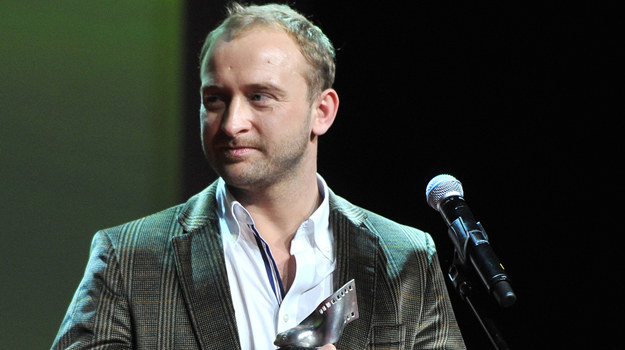 Borys Szyc
Okazuje się, że ostatnio aktor razem ze swoją dziewczyną wymknął się na urlop do Toskanii. - Wracam do Toskanii co roku. Kocham też Umbrię, kocham Włochy. Zawsze wynajduję inny dom, który wynajmuję z przyjaciółmi, gdzie oddajemy się błogiemu lenistwu oraz obżarstwu, ale nie knajpianemu.

Staramy się sami gotować, korzystając z tego, co oferuje okolica. Zatrzymujemy się w domach, które mają własną winnicę, własny gaj oliwny, własny ogród, z którego zbieramy warzywa, które trochę inaczej pachną niż nasze. Już się nie mogę doczekać, bo we wrześniu jedziemy z "Przepisem na życie" do Umbrii, a to czas zbioru moich ukochanych trufli. - zdradził nam aktor.
Artykuł pochodzi z kategorii:
Gwiazdy
teletydzien.pl/AKPA
polski i
Tele Tydzień
Ogólnotematyczne
Filmowe
Serialowe
Dla dzieci
Sportowe
Muzyczne
Tematyczne
Dokumentalne
Informacyjne
Regionalne
DVB-T
HD
polski i
Tele Tydzień
Ogólnotematyczne
Filmowe
Serialowe
Dla dzieci
Sportowe
Muzyczne
Tematyczne
Dokumentalne
Informacyjne
Regionalne
HD