"Mroczny rycerz" Christian Bale To nie koniec?
"Mroczny rycerz" Christian Bale To nie koniec?
Środa, 6 marca 2013 (09:39)
Zdjęcie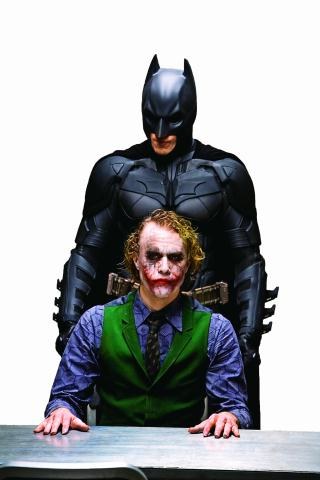 Joker (Heath Ledger) zrobi wszystko, by Batman (Christian Bale) przeszedł na stronę zła.
Jego filmowa przygoda z Brucem Waynem zaczęła się od filmu "Batman – Początek" (2005), a zakończyła, na obrazie "Mroczny Rycerz powstaje" (2012).
Sam Christian Bale przyznaje, że z żalem żegnał się z postacią Batmana. – Praca nad trylogią o Mrocznym Rycerzu nauczyła mnie m.in. tego, że filmy o superbohaterach nie muszą sprowadzać się do czystej rozrywki – uważa gwiazdor.
– Jest w nich miejsce i na fascynujące postacie, i na znakomite historie, i na bogatą treść. Postać Bruce'a Wayne'a nadal kryje w sobie olbrzymi potencjał. Można by nakręcić o nim jeszcze mnóstwo filmów.
Jak się okazuje, człowiek-nietoperz pozytywnie wpłynął też na karierę aktora. – Kiedyś, przed "Batmanem", często otrzymywałem propozycje ról, z których ostatecznie nic nie wychodziło – przyznaje otwarcie Bale.
– Teraz jest inaczej, nikt nie robi żadnych problemów. Nie chcę w tej chwili snuć wielkich planów na przyszłość, ale jestem otwarty na wiele możliwości. Być może nawet na jakiś nowy cykl z innym bohaterem.
Tymczasem na premierę czeka pięć filmów z jego udziałem – m.in. dramat sensacyjny "The Last Photograph".
JBJ
Artykuł pochodzi z kategorii:
Rozmaitości

polski i
Tele Tydzień
Ogólnotematyczne
Filmowe
Serialowe
Dla dzieci
Sportowe
Muzyczne
Tematyczne
Dokumentalne
Informacyjne
Regionalne
DVB-T
HD
polski i
Tele Tydzień
Ogólnotematyczne
Filmowe
Serialowe
Dla dzieci
Sportowe
Muzyczne
Tematyczne
Dokumentalne
Informacyjne
Regionalne
HD