Walka o wpływy Toy Story 3
Walka o wpływy Toy Story 3
Środa, 6 marca 2013 (09:39)
Zdjęcie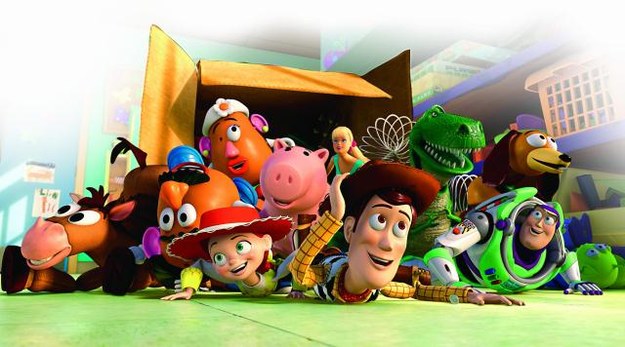 Zabawki Andy'ego trafiają do przedszkola. Czeka je tam mnóstwo przygód.
/
East News Poland SP.Z O.O.
O tym, że zabawki mają duszę, wie każde dziecko. Dlatego tak trudno jest się z nimi rozstać.
Andy, znany z pierwszej i drugiej części filmu, teraz jest już prawie dorosłym mężczyzną i planuje wyjechać z domu na studia.
Na uczelnię może zabrać tylko jedną zabawkę i wybiera kowboja Chudego. Reszta zabawek czuje się odtrącona i ucieka do przedszkola "Słoneczko". Tam chcą czuć się potrzebne.
Miejsce to jednak okazuje się niebezpieczne. Szczególnie uważać trzeba na Misia Tulisia (głosu użyczył mu Andrzej Grabowski).
To prawdziwy czarny charakter bajki. Porzucony przez pewną małą dziewczynkę stał się nieszczęśliwy i złośliwy. Nowe zabawki w przedszkolu traktuje jak intruzów i chce się ich pozbyć.
AW
Zdjęcie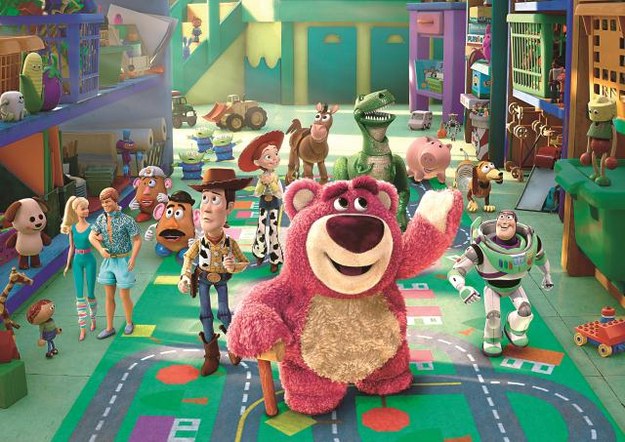 Miś Tuliś boi się o swoją pozycję w przedszkolu.
/
East News Poland SP.Z O.O.
Artykuł pochodzi z kategorii:
Rozmaitości

polski i
Tele Tydzień
Ogólnotematyczne
Filmowe
Serialowe
Dla dzieci
Sportowe
Muzyczne
Tematyczne
Dokumentalne
Informacyjne
Regionalne
DVB-T
HD
polski i
Tele Tydzień
Ogólnotematyczne
Filmowe
Serialowe
Dla dzieci
Sportowe
Muzyczne
Tematyczne
Dokumentalne
Informacyjne
Regionalne
HD