Nowa jakość wśród jurorów
Poniedziałek, 17 września 2012 (16:08)
Czy gwiazda sceny metalowej, lider Acid Drinkers - Tomasz "Titus" Pukacki namiesza w "Bitwie na głosy"?
Zdjęcie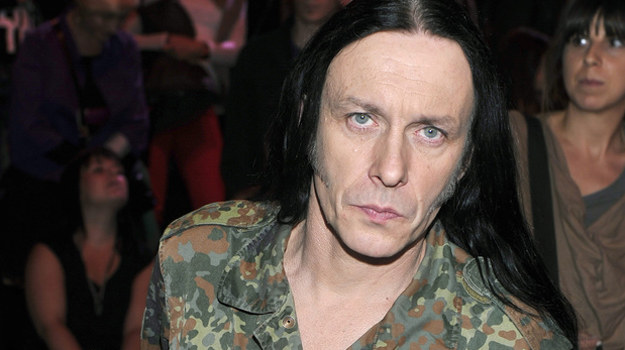 Titus lubi nietypowe projekty. Dlatego zagrał epizod w serialu "Licencja na wychowanie" i wystąpił w "Projekcie Grechuta", choć nigdy nie śpiewa po polsku.
Podobno nie trzeba Cię było namawiać do udziału w show?

- Nie, co za problem? Mam siedzieć w domu i gapić się w telewizor? Wolę siedzieć w telewizorze i gapić się na dom (śmiech)! Poza tym lubię zapuszczać się na tereny, na których jeszcze mnie nie było. Za płacą nie gonię, ale za rozrywką - owszem!
Mawiasz, że "lepiej być pijanym niż oświeconym". Przed programem też dodajesz sobie kurażu?

- Ale ja muszę mieć paskudną opinię, skoro zadaje mi się takie pytania! "Bitwa na głosy" to program rozrywkowy, więc jurorzy muszą być trzeźwi, gotowi i z wyostrzonym słuchem.

Język też musi być ostry?

- Jestem szczery, ale nie zamierzam nikogo niszczyć ani brać pod fleki. Mamy się dobrze bawić wszyscy, zarówno widzowie, jak i uczestnicy.

Miałam nadzieję, że będziesz jurorem, który krytyki się nie boi.

- Że niby miałem być tym złym? To trudne, jeśli ludzie dobrze śpiewają i nie ma się do czego przyczepić.

Prywatnie słuchasz czasami innej muzyki niż metal?

- Oczywiście! Muzyka to moja pasja i praca. Więc chociaż czasami potrzebuję ściszyć głośność do zera, żeby nie zwariować, to orientuję się w muzyce od lat 50. aż do teraz.

Ale w programie będziesz promował ostrzejsze kawałki?

- Tak! I liczę na to, że będzie ich jak najwięcej.
Rozm. Marta Drelich
"Bitwa na głosy" w sobotę, 22 września o godz. 20:10 na antenie TVP 2.

Artykuł pochodzi z kategorii:
Bitwa na głosy

polski i
Tele Tydzień
Ogólnotematyczne
Filmowe
Serialowe
Dla dzieci
Sportowe
Muzyczne
Tematyczne
Dokumentalne
Informacyjne
Regionalne
DVB-T
HD
polski i
Tele Tydzień
Ogólnotematyczne
Filmowe
Serialowe
Dla dzieci
Sportowe
Muzyczne
Tematyczne
Dokumentalne
Informacyjne
Regionalne
HD