Rozrywka

»

Dominika "Wodzianka" i "Nergal" mają romans?
Dominika "Wodzianka" i "Nergal" mają romans?
Wtorek, 6 grudnia 2011 (11:54)
W ostatnim programie Kuby Wojewódzkiego doszło do pocałunku między Adamem "Nergalem" Darskim a hostessą Dominiką Zasiewską zwaną "Wodzianką". Natychmiast pojawiły się plotki o ich rzekomym związku.
Zdjęcie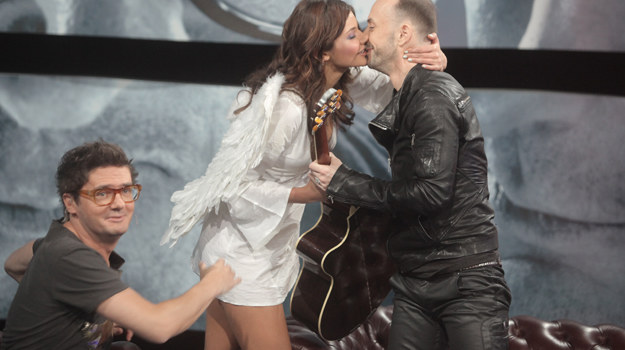 W ostatnim czasie na facebookowym profilu Dominiki pojawił się wpis, w którym umieściła wspólny z Adamem link do zdjęcia słodkiego pieska i napisała: "Szypko, szypciej...". Z komentarzy oraz samego wpisu można wywnioskować, iż Adam obiecał Dominice uroczego pieska w prezencie. Dziewczyna szybko jednak usunęła post z profilu. Teraz na jej Facebookowej ścianie widnieje wiadomość : "Wielce kce miec psa!!!!".
Czy nowa osoba w życiu Darskiego, o której mówił w programie, to właśnie "Wodzianka"? Czy to tylko pomysł na wzajemne promowanie się?
Artykuł pochodzi z kategorii:
Kuba Wojewódzki
polski i
Tele Tydzień
Ogólnotematyczne
Filmowe
Serialowe
Dla dzieci
Sportowe
Muzyczne
Tematyczne
Dokumentalne
Informacyjne
Regionalne
DVB-T
HD
polski i
Tele Tydzień
Ogólnotematyczne
Filmowe
Serialowe
Dla dzieci
Sportowe
Muzyczne
Tematyczne
Dokumentalne
Informacyjne
Regionalne
HD