Talent to podstawa!
Piątek, 28 września 2012 (09:39)
"Must be the music" to jedyny program muzyczny typu talent show, w którym dodatkowym atutem jest własny repertuar wykonawców. Zapraszamy na krótką rozmowę z Adamem Sztabą, jednym z jurorów "Tylko muzyki".
Zdjęcie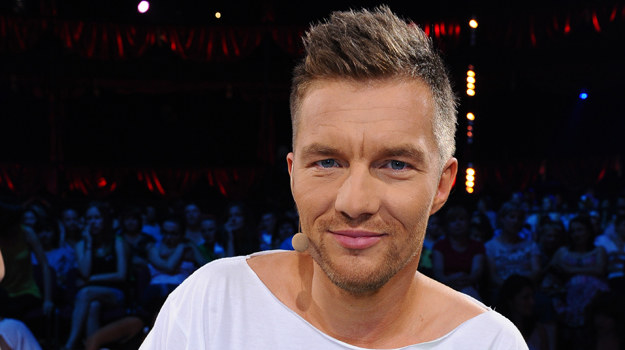 Adam Sztaba
Przed nami emocje na żywo. Czym "Must be the music" zaskoczy tym razem?
- Każda edycja to wspaniałe doświadczenie. Dzięki uczestnikom - wybieramy właśnie 32 półfinalistów, którzy potrafią zadziwić, zafascynować, wzruszyć.

Nagradza Pan pomysłowość i oryginalność...
- To jedyny talent show, w którym prezentuje się własną twórczość. Uważam, że tylko autorski repertuar może wykreować dojrzałego artystę.

O losach finalistów decydują widzowie, ale kierują się Państwa opiniami.
- Każdy z nas przeszedł swoją drogę artystyczną i zwraca uwagę na inne cechy wykonawców. Uważam to za korzystne.

Czy Polacy to muzykalny naród?
- Tak, zawsze to twierdzę. Ten potencjał widać po liczbie uczestników zgłaszających się do programu. Za każdym razem nas to dziwi. Na plus oczywiście.

Rozmawiał Jakub Machaj
"Must be the music. Tylko muzyka", niedziela godz. 20:00, Polsat

Artykuł pochodzi z kategorii:
Must be the music. Tylko muzyka

polski i
Tele Tydzień
Ogólnotematyczne
Filmowe
Serialowe
Dla dzieci
Sportowe
Muzyczne
Tematyczne
Dokumentalne
Informacyjne
Regionalne
DVB-T
HD
polski i
Tele Tydzień
Ogólnotematyczne
Filmowe
Serialowe
Dla dzieci
Sportowe
Muzyczne
Tematyczne
Dokumentalne
Informacyjne
Regionalne
HD