Rozrywka

»

Czy Sablewska teraz sobie poradzi?
Czy Sablewska teraz sobie poradzi?
Wtorek, 4 grudnia 2012 (11:30)
Maja Sablewska ma jeden wielki talent – potrafi się lansować. Dostała program w TVN Style. - Przede wszystkim chcę poukładać moje życie zawodowe - mówi.
Zdjęcie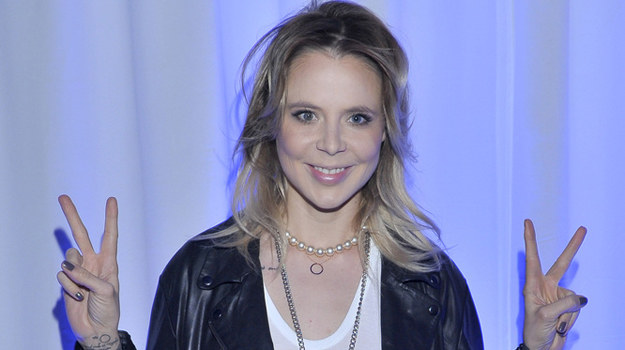 Maja Sablewska
Po pierwszej edycji popularnego "X Factora" okazało się, że sprytna menadżerka gwiazd (m.in. Dody i Edyty Górniak), Maja Sablewska nie jest osobą, która naprawdę zna się na muzyce i show-biznesie. Jedyne, co przykuwało jej uwagę, jeśli chodzi o uczestników, to ich wygląd i ogólnie pojęty styl. I być może właśnie to jest ukryty talent Mai Sablewskiej, który warto wykorzystać.

Na pewno marzył jej się program, w którym kobiety podlegają metamorfozom. Wygląda na to, że jej marzenie się spełniło, bo wkrótce odbędzie się nabór do takiego programu. Ma on trafić do wiosennej ramówki TVN Style. Jak podała stacja, celebrytka będzie w nim doradzać kobietom w sprawie wizerunku. Nie wiadomo jeszcze, jaki będzie tytuł programu, bo trwa dopracowywanie jego formuły. Wygląda na to, że TVN nie chce jednak z Mai Sablewskiej zrezygnować.

JC
Artykuł pochodzi z kategorii:
Rozrywka

polski i
Tele Tydzień
Ogólnotematyczne
Filmowe
Serialowe
Dla dzieci
Sportowe
Muzyczne
Tematyczne
Dokumentalne
Informacyjne
Regionalne
DVB-T
HD
polski i
Tele Tydzień
Ogólnotematyczne
Filmowe
Serialowe
Dla dzieci
Sportowe
Muzyczne
Tematyczne
Dokumentalne
Informacyjne
Regionalne
HD