Rozrywka

»

Jakie świąteczne prezenty zaproponuje nam "Pani Gadżet"?
Jakie świąteczne prezenty zaproponuje nam "Pani Gadżet"?
Poniedziałek, 10 grudnia 2012 (11:28)
Anna Nowak-Ibisz opowiada nam, kiedy kupuje prezenty pod choinkę i co przekaże na rzecz WOŚP.
Zdjęcie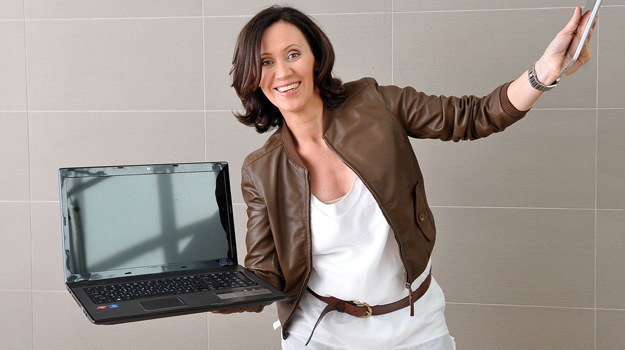 – W świątecznym odcinku z pewnością pojawią się przedmioty, na które nas stać – zapewnia gospodyni programu "Pani Gadżet".
Czy w świątecznym odcinku swojego programu będzie Pani polecać tylko praktyczne gadżety?
- Pokażę rzeczy zarówno przydatne, jak i wyjątkowe, niebanalne, często wykonane ręcznie, z miłością i uwagą. Takie powinny być prezenty pod choinką!

Zaprezentuje Pani prezenty uniwersalne - dla kobiet i mężczyzn?
- Absolutnie nie! Coś takiego jak prezent uniwersalny po prostu nie istnieje! Uważam, że każdy z nas jest wyjątkowy, więc zasługuje na wyjątkowy prezent. \
Czego jeszcze możemy się spodziewać w świątecznym odcinku "Pani Gadżet"?
- Mnóstwa ozdób i dekoracji, do których mam słabość. Pojawią się niebanalne choinki, m.in. z filcu i z drewna, świece, serwetki... Odwiedzę też fabrykę bombek, w której zamierzam wykonać kilka ozdób, aby przekazać je na licytację Wielkiej Orkiestrze Świątecznej Pomocy.

Czy mogłaby Pani wskazać gadżet 2012 roku, bez którego nie wyobraża sobie Pani życia codziennego?
-Miłość i czas dla bliskich! To są jedyne rzeczy, bez których nie wyobrażam sobie życia codziennego. Jeśli zaś chodzi o przedmioty użytkowe, to jest ich tyle, że nie sposób coś wybrać.

Lubi Pani robić prezenty?
- Oczywiście! Prezenty zbieram przez cały rok. Uważam, że robienie zakupów na ostatnią chwilę nie ma sensu. Trudno wówczas o coś wyjątkowego, a szanse na zrobienie czegoś własnoręcznie maleją. Inaczej jest w przypadku dzieci, które list do Mikołaja piszą późno. Korzystam wtedy ze sklepów internetowych. Także zagranicznych.
Rozmawiała Małgorzata Pokrycka

Artykuł pochodzi z kategorii:
Rozrywka

polski i
Tele Tydzień
Ogólnotematyczne
Filmowe
Serialowe
Dla dzieci
Sportowe
Muzyczne
Tematyczne
Dokumentalne
Informacyjne
Regionalne
DVB-T
HD
polski i
Tele Tydzień
Ogólnotematyczne
Filmowe
Serialowe
Dla dzieci
Sportowe
Muzyczne
Tematyczne
Dokumentalne
Informacyjne
Regionalne
HD